We will have miss new york contestants as our speakers, along with Hunt who was a Host of Miss New York Pageant that took place 2 weeks ago.
Hunt is also a NY dating coach, you can find more about him here.
Bellow is write up of Hunt's experience of being a co-host with Miss New York of the 2012 pageant and how beautiful women still asked him for advice, even though... you would think Beauty queens wouldn't need it.
If you are not able to see the picture of Miss New York 2012 and Miss New York 2011 and Dating Coach Hunt. Click here to see web version if you dont see photos.

Hello all, hope you're beating the heat! I wanted to share something with you guys that I experience this past weekend. The Miss New York Pageant was held last weekend in Staten Island. I was excited and honored to be asked to host it. Let me tell you, being surrounded by over two dozen beauty queens and their friends was not such a horrible job! And contrary to a lot of popular opinion, they were gracious, smart, fun-loving and goofy. They also looked pretty damn good in a bikini!
RSVP here for our Saturday meet up where you can Miss New York 2012 Semi Finalist Shannon Oliver.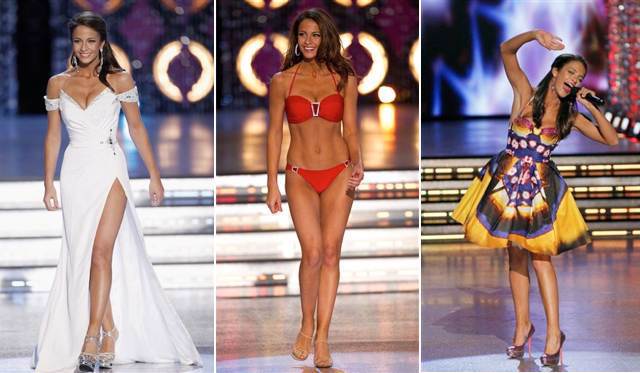 Now I am used to people, after finding out that I am a Dating Coach, asking me all sorts of questions. I joke that I sometimes feel like a doctor in that regard. "You're a doctor? Oh great! This shoulder of mine pinches when I move it like this and…." My job is great and I love talking about it but I always chuckle that EVERYONE has experienced dating and wants my opinion. In our darker days, we sometimes think that we are the only one who "doesn't get it." We look at celebrities and people in power and longingly with we could have their place because they have it all figured out. Not so.
Here are all these young, beautiful, talented women that one would think would have NO problem getting dates. But that's not the case. I was constantly asked for advice backstage, during breaks, at dinner, etc… It seemed they all had difficulties and wanted some insight. And honestly, it was for the most common things that women get hung up on. "He hasn't called in a week. Does that mean he's really busy?" No honey, it means he doesn't like you that much. All of these "top echelon" women were just as confused and sometimes insecure as your sister, your neighbor or your friend. Just because YOU put them on a pedestal doesn't make them worthy of it. They are just like everyone else.
Okay, you say. But those are girls. They are always asking for advice and can lean towards the insecure side. Also at the pageant, dancing an amazing tap number was Mr. New York. He just won that competition two weeks ago. Here is someone that is tall, very classically handsome, personable and ri-donc-ulously talented. When he heard about my job, he perked right up and said immediately, "Oh good, 'cause I could really use some advice." And then he commenced to pick my brain. He talked to me backstage as long as he could before he had to go out. Here's someone that seems to have it all, yet he didn't know what he was doing when it came to dating.
Why am I sharing all this with you? Because I want you guys to see it in perspective. You might think that everyone else knows more than you or that once you "make it" that it'll be easier. Not so. Everyone out there is struggling with the same insecurities, the same doubts and the same trepidation in their approach to dating. That's one of the reasons an experienced dating coach can be such a help to navigate complicated dating world. So don't get down on yourselves. And don't think that the hottie over there in the corner is any more knowledgeable and secure than you are. Get out there and practice and learn and don't be afraid to reach for what you think is out of your league. You never know, you might just get a beauty queen out of it!
RSVP here for our Saturday meet up where you can Miss New York 2012 Semi Finalist Shannon Oliver.
Hunt