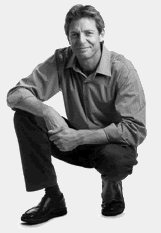 Welcome, Gay Men!


What are we? Sacramento's largest and fastest growing social group exclusively for gay men. Ours is a growing group of single and coupled gay men that get together often for social events. It's a lively mixture of gay guys from business, academia, government — from all trades and professions.

Just in case definitions are needed:

Gay
a homosexual person, esp. a male.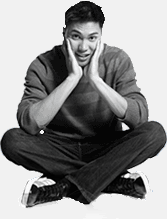 Who are we and who should join? ONLY gay men. ♦ Cool ♦ Smart ♦ Creative ♦ Young ♦ Young-at-Heart ♦ Witty ♦ Spontaneous ♦ Inspired ♦ Cultured ♦ Sophisticated ♦ Unpredictable ♦ Artistic ♦ Brassy ♦ Talented ♦ Curious ♦ Digerati ♦ Interesting ♦ Motivated ♦ Goal-Oriented ♦ Entrepreneurs ♦ Single ♦ Couples ♦ Partners ♦ Gay ♦ Thespian ♦ Black ♦ White ♦ Asian ♦ Latin ♦ Free ♦ Open-Minded. ♦

What we are not. We are not a political or activist group. We are not a billboard for advertisements. We are not a dating service. We are not a hookup group. We are not a nudist group.

What we do. Socialize, expand personal and professional networks, and build friendships with other gay men. Every few weeks or so we get together for a social mixer. From time-to-time we get together to participate in a wide variety of other social & cultural activities like: potlucks, galleries, museums, broadway shows, wine tastings, PRIDE, happy hour, dinner, cook-outs, brunch, movies, boating, biking, road trips and much more.

We're an open social group. We want to know you so please don't use anonymous names like "dreamytraveller" or "bigjockstrap" and please post a picture. People who remain anonymous tend to stay in the background and rarely come to events. We want you to participate. Come on, get out, have fun and make new friends!

What's going on around here? Plenty. Sacramento and the NorCal region has a vibrant gay community. Keep an eye on your inbox and our homepage at http://www.sacramento... for details about group events.

ALWAYS RSVP - YES or NO. REMEMBER, an RSVP is a social commitment. Your Hosts and Organizers go to great lengths and often personal expense to make these events fun and enjoyable. If you are unable to show up, please update your RSVP.

Adults & humans only. Sorry, our events are not open to children (under 21) or pets, unless otherwise specified in the write-up.

Help us grow. Promote our group! Promote our events! Spread the word -- invite your gay friends to join our group or bring them as your guest to our next Meetup. Email our group link to your friends: http://www.sacramento... [ www.sacramentogaymen.com/ ].

Find, follow, and recommend Sacramento Gay Men to your friends on Facebook!

Facebook
http://www.facebook.c...


We have a life, not a lifestyle - let's live it!


<a href="https://plus.google.c...



Site Meter