Join us for tea with romance historical authors: Tessa Dare and Anna Randol. We'll have their books available for sale.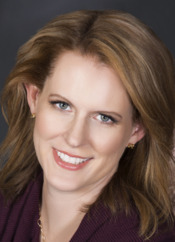 Tessa Dare is the award-winning author of historical romance novels. She has twice been awarded the RT Book Reviews Reviewer's Choice Award, and has twice been a finalist for Romance Writers of America's prestigious RITA® award. Her books have been contracted for translation in nine languages. Recently, Booklist magazine named her one of the "new stars of historical romance." Mixing wit, sensuality, and emotion, Tessa strives to write Regency-set romance novels that feel relatable to modern readers. With her new "Spindle Cove" series, she's had great fun creating a fictional seaside community populated by women who defy the conventions of their time--engaging in such unladylike pursuits as medicine, geology, and artillery. And she's had even more fun dreaming up the strong-willed, unsuspecting men who'll find their hearts ensnared by these "spinster" heroines. The first Spindle Cove book, A Night to Surrender, will be available August 30, 2011 from Avon Books. A librarian by training and a booklover at heart, Tessa takes great pride and pleasure in continuing to work part-part-time at her local public library. She makes her home in Southern California, where she shares a cozy, cluttered bungalow with her husband, their two children, and a big brown dog.
Spindle Cove series, set in England's Regency Era in a small seaside resort town that caters specifically to ladies "of good breeding and delicate constitution."
Books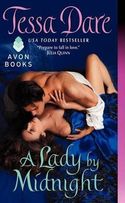 A Lady By Midnight, September 2012
Spindle Cove #3
Paperback
A Week to Be Wicked, April 2012
Spindle Cove #2
Mass Market Paperback
Once Upon A Winter's Eve, November 2011
A Spindle Cove Novella
e-Book
A Night To Surrender, September 2011
Spindle Cove #1
Paperback
* * *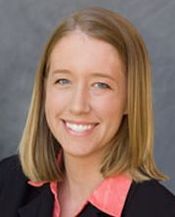 Anna Randol was raised in Southern California. When she was eight, she decided her diary was too dull and decided to write as if she lived on a raft in the Amazon with her imaginary dog, Cream Puff. At twelve, Anna decided racing down rapids with only a dog for company might get rather lonely. Handsome British heroes began to appear on her raft, and her love of adventure-driven romance was born.
Anna currently lives with her family in Southern California, where she loves eating chocolate, making plans for remodels she never intends to do, and drawing pictures in the sand at the beach to baffle future archaeologists.
Books: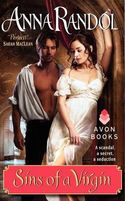 Sins Of A Virgin, August 2012
Paperback

A Most Naked Solution, June 2012
e-Book
A Secret In Her Kiss, February 2012
Buy Your Tea Ticket for $28.00 HERE or you may pay at the door. Reservations close on Friday, September 7, 2012 at noon.