This event is organized by the Silicon Valley Innovation Center
Our meetup group is collaborating by promoting this event.
There is a cover charge to attend this event.
In order to attend, please register and pay here:
http://www.eventbrite.com/e/banking-disrupted-silicon-valley-leadership-summit-tickets-21393508560?aff=IdeatoIPO&afu=3951017871

Our meetup members get 50% OFF!
Use promo code:
IDEA-TO-IPO
ABOUT THE SUMMIT
In the last four years, venture capital investment in fintech has increased more than 600%. Is this exponential growth a sign of a new bubble, or the beginning of the end of banking as we know it?
Not every bank will survive the upcoming tsunami of technological disruption. Emerging players in fintech are well-positioned to dramatically reshape the customer experience with game changing new business models. This new wave of disruptive innovation represents a big threat to the traditional model of a bank, but also simultaneously creates unparalleled opportunities for internal innovations and the enormous potential for strategic partnerships between these established financial institutions and new technology-centric players.
SVIC's "Banking Disrupted" Summit provides industry leaders in this space with the unique opportunity to meet face-to-face with leading innovators and disruptors from Silicon Valley to discuss the threats and opportunities arising from emerging technologies. Don't miss your chance to become a part of this powerful dialogue. Gain valuable insights and make meaningful connections that might define the future of your business!
If you'd like to join an extended FinTech week, please click here.
Recommended Hotels:
If you are looking for a hotel to stay during the conference, here is a list of Hotels we are recommending in the area:
Discover emerging trends, build powerful connections and get to know leading companies reshaping the banking industry from the inside-out. Use these fresh new perspectives to capitalize on new opportunities to stay a step ahead of the pack
Fintech Innovators
Share your vision and build rewarding partnerships with forward-thinking executives and venture investors. Receive instant feedback and amplify your value proposition
Venture Investors
Meet both disruptors and disrupted, entrepreneurs and intrapreneurs. Discuss banking industry threads and opportunities with insiders and outsiders. Envision the future of banking based on influential insights from visionaries and top disruptors
Sign Up for the StartUp Showcase
Please fill out the application form if you want to present at the showcase.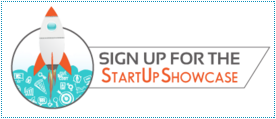 Get Involved! Sponsorship Opportunity:
Please contact: Attila Danku
Volunteer Opportunity:
We always need extra hands! Please apply here!
Speaker Opportunity:
Please contact: Valeriy Galitskiy
Demo table Opportunity:
Please contact: Attila Danku
SUMMIT AGENDA DAY 1: SEPTEMBER 
14th
8:30-9:00am
Registration and Breakfast
9:00-9:30am
Opening Remarks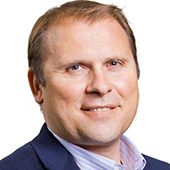 Andrey Kunov,
President, Silicon Valley Innovation Center
Passionate innovation evangelist, economist & philosopher, engaged deeply in driving government and industry innovation strategy.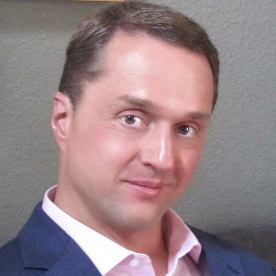 Valeriy Galitskiy,
Head of Fintech, Silicon Valley Innovation Center
I am an entrepreneur and intrapreneur. My core competence and expertise is in establishing and developing companies in diverse industries.
9:45-10:45am
Panel 1: The New Wave of Fintech: The End of Banking?
Instead of trying to improve an outdated legacy system, certain companies are focusing on reinventing the entire experience of banking from scratch. In our opening panel, true disrupters, entrepreneurs, hottest fintech companies will share their novel vision about the future of banking.
Speakers:
Fintech CEOs: payments, lending, remittance
Mike Sigal
Entrepreneur, Advisor, Startup Coach,500 Startups
About Speaker: Mike is an entrepreneur, consultant and advisor specializing in business development, storytelling and corporate innovation strategies with over 20 years' experience in the global startup ecosystem.
About Company: 500 Startups is the #1 most active seed fund and startup accelerator in the world.
Ken Rees
Chief Executive Officer, Elevate
About Speaker: Ken Rees is the CEO of Elevate, a fintech leader focused on the unique needs of nonprime consumers.
About Company: Elevate's innovative online credit solutions provide immediate relief to customers today and help them build a brighter financial future. For more information, visit: www.elevate.com
Total Funding: $3 billion to 1.4 million consumers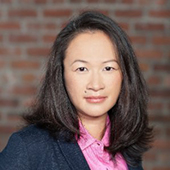 Huey Lin
COO, Affirm
About Speaker: Huey oversees the daily operation of the company, including customer support, business administration and human resources.
About Company: Affirm is a financial technology company empowering shoppers to buy the items they love and pay for them over time in a way that best matches their monthly budgets. Started by PayPal Co-Founder Max Levchin, Affirm's data-driven approach looks beyond a standard credit score to reach broader consumer populations.
Total Funding 320 Miilion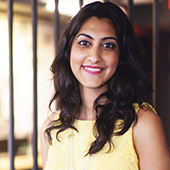 Luvleen Sidhu
Co-Founder and Chief Strategy and Marketing Officer, Bank Mobile
About Speaker:Prior to Bank Mobile Luvleen served as Director of Corporate Development at Customers Bancorp, Inc. She served as a Consultant in the financial services practice at Strategy& (formerly known as Booz & Co.).
About Company: America's first absolutely fee-free bank aimed at helping the underbanked, millennials and middle income Americans have an affordable, effortless, and financially empowering banking experience.
Safwan Shah
President and CEO, PayActiv Inc.
About Speaker: As PayActiv's founding CEO he is inspired every day by the transformative impact that PayActiv can bring to the lives of millions of people living paycheck to paycheck. Besides science and entrepreneurship, Safwan has also taught at Haas School of Business, UC Berkeley and Baskin School of Engineering at UC Santa Cruz. Safwan is a graduate of Stanford Executive Program and has an MS/PhD from UC Boulder.
About Company: PayActiv is a financial technology company that offers a comprehensive suite of turnkey, employment-based financial wellness offerings. As a certified B Corp., the company's mission is to bring viable alternatives to conventional small dollar and expensive lending products that lead individuals into a downward spiral of indebtedness.

10:45 - 11:15am
Coffee and Networking
11:15am - 12:15pm
Panel 2: Unbundling The Bank: The Latest Trends
We will discuss the biggest new trends in the financial services space with top fintech companies efficiently exploiting niches underserved by traditional institutions. Entrepreneurs will share their insights on how they are filling the gaps that traditional banking has not been able to fulfill.
Speakers:
Executives from the top fintech startups: payment processors, credit and financial management
Pete Donat
Head of New Ventures, First Data Corporation
About Speaker: Peter Donat is payments industry executive skilled at fostering innovation, implementing partnerships, developing strategies, and executing transactions that generate material financial improvement.
About Company: First Data is a global leader in commerce-enabling technology and solutions, serving approximately six million business locations and 4,000 financial institutions in 118 countries around the world.
Marwan Forzley
CEO, Align Commerce
About Speaker: Marwin Forzley is an innovator, visionary, with a passion for launching new products into new markets, domestic (US) and international, building companies with great teams, strong technology, barriers to entry and early mover advantage
About Company: Align Commerce is a next-generation global payment provider which enables businesses to quickly and securely send and receive payments in local currency. Align Commerce is the first in the industry to use the blockchain as a payment rail.
Eric Rosenthal
Vice President Business Development, Abra
About Speaker:TBD
About Company: Our goal at Abra is to be the WhatsApp of Money. A single app in 200 countries that enables a consumer to send money from any phone number to any other phone number, anywhere, in the world. To do this Abra has built the first global, peer-to-peer, digital cash, money transfer App.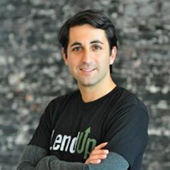 Sasha Orloff
CEO, LendUp
About Speaker: Passionate about expanding financial services to new markets by the means of predictive analytics and software.
About Company: LendUp is a technology startup that builds innovative products for consumers banks are unable to approve for credit.
Total Funding 64 Million
Bruno De Martino
Head of Product, Token
About Speaker:Bruno aims to make moving money easy, instant, secure, and flexible. He mixes his computer science and design backgrounds to create innovative payment solutions that allow for delightful user experiences.
About Company: Token is building a next generation payment network by creating a simple and secure open API. This API enables money transfer capabilities and access to bank account information, while keeping the banks in control and allowing them to generate new revenues.
12:15-1:45pm
Lunch and Networking
1:45 - 2:45pm
Panel 3: Millennials as Customers: In Tech we Trust
Millennials will make up the majority of the workforce in less that 5 years. According to a recent study, 73% of them would rather handle their financial needs with a technology company rather than with their own bank. This panel aims to explore how generation Y brings a whole new set of demands Young tech leaders will share what type of client experience they expect from the industry.
Speakers:
Millennial startup CEOs and leading Silicon Valley VCs.
'
Janina Lieser
Head of Product, Pivotus Ventures
About Speaker:Janina Lieser is currently Head of Product for Pivotus Ventures where she leads efforts to redefine the way companies can meaningfully connect with today's mobile, social, always connected consumer.
About Company: Pivotus is a new innovation studio creating key technologies, products and business models for the financial sector.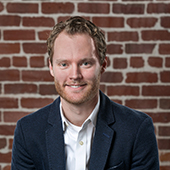 Stephen Dash
Founder and CEO, Credible
About Speaker: Stephen founded Credible because of sheer disbelief at the burden student debt placed on young Americans (a problem that does not exist in his native Australia).
About Company: Multi-lender marketplace that allows borrowers to receive competitive loan offers from its vetted partners
Total Funding 14.3 Million
'
Rebecca Liebman
Co-Founder and CEO, LearnLux
About Speaker: Rebecca has a passion for startups, education, and the amazing things that happen when they are combined. Rebecca was on the 2016 Forbes 30 Under 30 list for education and has had many incredible experiences. Started a company in Kenya in 2012
About Company: We help Millennials make their first big financial decisions and connect them to the resources they need to take action.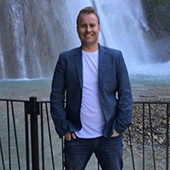 John Rampton
Founder and CEO, Due
About Speaker: John is a serial entrepreneur and he was recently named #2 on Top 50 Online Influencers in the World by Entrepreneur Magazine. He loves helping people in addition to building amazing products and services that scale.
About Company: Due provides cloud accounting software and online invoicing services for small businesses, with over 50,000 global customers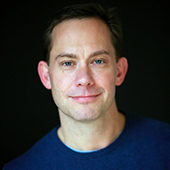 Chris Britt
Founder and CEO, Chime
About Speaker: Chris was a senior executive at Green Dot & Visa and Ryan King, former VP engineering at social networking pioneer Plaxo (sold to Comcast Interactive Media).
About Company: Smarter banking for the mobile generation.
Total Funding 11.75 Million
2:45 - 3:45pm
Panel 4: AI vs. Humans in Banking: Is Disruption Inevitable?
The AI's promise is impressive. Most of the banking functions can be automated and replaced by the machines, apps, and big data algorithms. In fact, the trend has already begun. Almost 100,000 banking jobs were eliminated in 2015, roughly 10% of the combined staff of the 11 major European and US banks that announced the cuts. Some analysts forecast that as many as half of banking jobs could be eliminated through automation over the next ten years. Will AI replace humans entirely or person-to-person interactions will still be required when it comes to the most significant financial decisions?
Speakers:
Executives and user experience professionals from leading technology companies
Angelique Mohring
CEO, GainX
About Speaker: Angelique has helped organizations save hundreds of millions of dollars by preventing "Innovation Drag™. Angelique is an award winner for work in STEM and is currently a nominee as one of Canada's most influential women.
About Company: The GainX Innovation Management SaaS Platform helps you engage your team through collaboration; enable your partners with open thinking; and disrupt the market with products and services that generate meaningful ROI.
Frank Rohde
President & CEO, Nomis Solutions
About Speaker:As President and CEO, Frank leads the company's vision to materially improve the financial and operational performance of companies through the use of best-in-class pricing and profitability management. Frank joined Nomis Solutions in 2005. Frank has over 15 years of financial services domain expertise.
About Company: Nomis is a fast-growth software company that combines cutting-edge Silicon Valley approaches to big data, advanced modeling, and deep analytics to help large and medium-sized retail banks better understand their customers.
Jay van Zyl
Co Founder and CTO, ecosystem.AI
About Speaker:Innovator, author, teacher and advisor to the world of innovation, technology and business.
About Company: ecosystem.ai, (San Francisco, London and Hong Kong), offers predictive analytics and visualization services using computational social sciences, AI, and machine learning to help clients find the hidden value in market and organizational complexity relationships through identified patterns and spatial trends and to reveal how business and organizational ecosystems change over time.
Vicki Zhou
President & Co-founder & Co-CEO,WiseBanyan
About Speaker:TBD
About Company: WiseBanyan makes the same level of investment advisory and services previously only available to the wealthiest clients available to everybody.
Julia Minkowski
Payments Risk Analytics Manager,Fiserv
About Speaker:Highly motivated, visionary leader, fast learner with strong analytical skills, approach to problem solving and data management.
About Company: Fiserv, Inc. is a leading global technology provider serving the financial services industry, driving innovation in payments, processing services, risk and compliance, customer and channel management, and business insights and optimization.
3:45 - 4:15pm
Coffee and Networking
4:15 - 5:15 pm
Panel 5: Fintech "Hysteria": Is This a New Bubble?
It is expected that $40 billion of venture capital money will be poured in fintech startups this year in 2016. Skeptics suggest that there is a strong evidence of a new bubble growing. Our panelists, prominent Silicon Valley investors, will explore the reasons for excitement about this new hot topic and discuss fears of a new bubble.
Speakers:
Top Silicon Valley venture capitalists, business angels

Sonny Singh
Chief Commercial Officer, Bitpay
About Speaker: Sonny is one of the leading fintech operators in Silicon Valley and was the VP of Business Development at Jumio. Sonny is also an Advisor to Lumia Capital, Civic Technologies and an investor in Getaround, TubeMogul, Estate Assist (acquired by DocuSign), Naritiv, and Jumio.
About Company: BitPay is the largest processor of bitcoin in the world and has raised over $30M in funding from Founders Fund, Index Ventures, Richard Branson, Felicis Ventures, RRE, and Jerry Yang.
32.51Miilion
Alex Marquez
Vice President, Experian Ventures
About Speaker: Alex is responsible for Experians newly formed Corporate Ventures group where he is responsible for the global venture strategy and investments in data/analytics, security, and the broader fintech industry.
About Company: Experian® is a global leader in providing information, analytical tools and marketing services to organizations and consumers to help manage the risk and reward of commercial and financial decisions. Experian® has been named one of the top 100 most innovative companies for the third year in a row by Forbes magazine.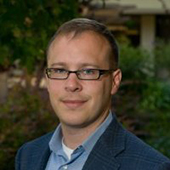 David Weiden
Partner Khosla Ventures
About Speaker: David focuses on Internet software and services at Khosla Ventures
About Company: Khosla Ventures provides venture assistance and strategic advice to entrepreneurs working on breakthrough technologies.
Funds Raised 2.75 Billion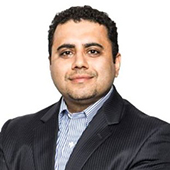 Gaurav Tewari
Managing Director, Global Venture Investing & Innovation, Citi Ventures
About Speaker: Gaurav leads venture investing activities and collaborates with Citigroup's senior leadership to drive internal growth initiatives as well as strategic alliances and commercial partnerships with innovative and emerging businesses.
About Company: Citi Ventures is Citi's global corporate venturing arm, chartered to collaborate with internal and external partners to conceive, partner, launch, and scale new ventures that have the potential to disrupt and transform the financial services industry, drive client success, and generate new value for Citi.
Funds Raised Public company
5:15 - 6:15 pm
Panel 6: How FinTech is Changing Small and Medium Business
For traditional lenders, small businesses are unwanted customers: they are an expensive challenge expensive to monitor, with unstable cash flows and risky business models. Today's financial technology companies are changing the rules of the game with a whole new caliber of sophisticated products. Will traditional players be able to keep up with the rapid new pace of progress?
Speakers:
Leading fintech companies offering innovative products: peer-to-business lending, merchant finance, supply chain finance.
Chris Gottschalk
Principal, Blumberg Capital
About Speaker: Chris has over 11 years of experience as an investor, entrepreneur, operational executive and investment banker within the technology space. Prior to joining Blumberg Capital, Chris worked at Menlo Ventures where he pursued investment opportunities in mobile, internet, gaming, software, and e-commerce. Before joining Menlo Ventures, Chris served as the Director of Corporate Development & Analytics at PlayPhone
About Company: Blumberg Capital is an early-stage venture capital firm that partners with passionate entrepreneurs to innovate and build successful technology companies.
Jim Eckstein
Founder and CEO, TradeRocket
About Speaker: Jim is responsible for TradeRocket's strategic direction and growth. He has been involved as a founder/CEO with several successful startups during his 30-year career as a forward looking technologist
About Company: TradeRocket is a next generation financial platform that brings enterprise class supply chain financial management to the global mid-market and converts our clients' accounts payable departments into profit centers.

Eric Sager
Chief Revenue Officer, BlueVine
About Speaker:Eric Sager is the Chief Revenue Officer at BlueVine a leading online provider of fast, simple and flexible line of credit and invoice factoring solutions.
About Company: BlueVine is reinventing invoice factoring, a 4,000 year old industry, which turns over $100B in the US alone.
Total Funding 64 Million
Farhan Ahmad
CEO and Founder, Bento
About Speaker: Farhan is passionate about solving complex problems. He has built 3 successful businesses and has been an executive at JPMorgan Chase, Discover, and Barclays. He is now trying to fix one of the most broken areas of banking with Bento.
About Company: Bento for Business plugs cash leaks in businesses and saves them hours of administrative work. Bento's smart employee corporate cards can be controlled remotely through proprietary software giving CFOs and owners unprecedented control, visibility, and reporting on their spending.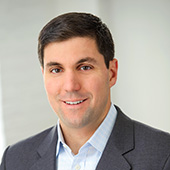 James Hobson
COO, onDeck
About Speaker: James oversees OnDeck's product, operations and business development teams and has extensive experience scaling companies and forging strategic partnerships, including OnDeck's recent deal with JP Morgan Chase.
About Company: OnDeck is the leader in online lending for small business, having delivered $4 billion across the United States, Canada and Australia.
Public company
6:15 - 6:30 pm
Closing remarks
Day 2 - September 15th
8:30-9:00am
Registration and Breakfast
9:00-9:15am
Opening Remarks
9:15 - 9:45am
KEYNOTE ADDRESS
Sonika Chandra
Vice President, Head of Strategic Partnerships & Business Development, Western Union
About Speaker: Sonika has spent the last 10 years of her career in payments and commerce. She is currently the Head of Partnerships and Business Development for Western Union Digital. In this position she leads a team responsible for building the digital partnership ecosystem for WU around the globe.
About Company: Western Union offers one of the easiest ways for families, friends and businesses to send money and stay connected almost anywhere in the world.
Public company
9:45 - 10:45am
Panel 1: The "Uber Moment" for Banks: Adapt or Disrupt?
Our panelists, well-known innovators in the heart of the banking industry will provide insights on best innovative/creative paradigms and best practices and discuss whether or not banks will be able to reinvent themselves
Speakers:
Top executives from leading banks
Oren Goldschmidt
Managing Director,Pivotus Ventures,
About Speaker: Oren is a visionary technologist and innovation expert with twenty years' experience building innovative companies.
About Company: Pivotus is a new innovation studio creating key technologies, products and business models for the financial sector.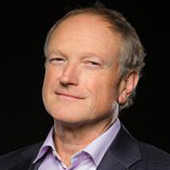 Michael Gardner
Managing Director and Head of Center at BNY Mellon Innovation Center - Silicon Valley, BNY Mellon
About Speaker: Michael leads BNY Mellon's efforts to foster collaborative innovation that leverages advanced and prototype technology to develop new offerings, improve customer service and reduce time-to-market.
About Company: BNY Mellon is an investments company helping institutions and individuals succeed in markets all over the world.
Public Company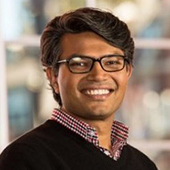 Ramneek Gupta
Co-head Global Ventures Investing,Citi Ventures
About Speaker: Co-lead strategic investing focused on Fintech/Fin services (Lending, Wealth Management, Capital Markets), Payments (B2B, B2C, P2P, Cyrpto), Commerce (Marketplaces, loyalty, O2O), Big Data & Analytics and Security at Citi Ventures.
About Company: Citi Ventures is Citi's global corporate venturing arm, chartered to collaborate with internal and external partners to conceive, partner, launch, and scale new ventures that have the potential to disrupt and transform the financial services industry, drive client success, and generate new value for Citi.
Public company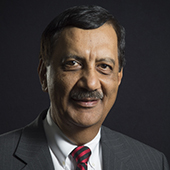 Jay Sidhu
Chairman and CEO Customers Bank
About Speaker: Jay has an extensive and recognized background in banking. Prior to joining Customers Bank, he served as the Founder, Chairman and Chief Executive Officer of Sovereign Bancorp Inc. There, he grew the organization from an Initial Public Offering of $12 million to a market cap approaching $12 billion, crediting it as the 17th largest banking institution in the country.
About Company: Customers Bank, an $8.4 billion asset bank with headquarters in Wyomissing, Pennsylvania.
Total assets 8.4 billion
Richard Huckle
Founder & CEO, Riverland Bancorporation
About Speaker: Rick is responsible for leading the growth and development of Riverland Bank.
About Company:Riverland Bank is an adapting, fast-growing community bank focused on delivering products & services to small business customers.
Total assets $ 100 million
10:45 - 11:15am
Coffee and Networking
11:15am - 12:15pm
Panel 2: New Rules of the Game: Partnership Instead of Competition?
Banks are the largest informational companies in the world, yet systems and processes are still antiquated . Our panelists will show how banks may benefit from new technology solutions centered around connectivity, interactivity with customers, real-time decision making as well as automating and digitizing processes
Speakers:
Leading technology companies partnered with banks
Banks technology accelerators
Jim Smith
General Partner, Mohr Davidow Ventures
About Speaker:Technology is certainly a key to startup success, but great companies are the product of entrepreneurs who are magnets for other great people.
About Company:Mohr Davidow Ventures is a venture capital firm that invests in early stage technology companies. For over 30 years, Mohr Davidow has helped to build more than 250 startup companies.
Hugh Cumming
CTO, D+H
About Speaker:Hugh Cumming is Chief Technology Officer at D+H. He leads D+H's software engineering and technology strategy globally, including product development, R&D, technology architecture and technology innovation. Hugh has over 20 years of product development and technology experience and is a recognized leader in bringing scalable SaaS platforms to market.
About Company:D+H is a leading provider of technology solutions to financial institutions globally. Our payments, lending and integrated core solutions are trusted by nearly 8,000 banks, credit unions, governments and corporations. Headquartered in Toronto, Canada, D+H has over 5,500 employees worldwide and revenues in excess of $1.5 billion.Visit dh.com.
Garrett Smith
Founding Team Member, Opportunity Network
About Speaker: Garrett is a Founding Member of Opportunity Network and spearheads efforts to establish partnerships with leading financial institutions. He is a serial entrepreneur having started and sold his last company, holds an MBA from INSEAD and was nominated as a Milken Institute Young Leader.
About Company: Opportunity Network is an exclusive deal matchmaking platform that partners with banks, enabling them to offer their clients access to an efficient and vetted community for cross-border M&A and business development.
Chris Chen
GM&SVP API, Envestnet | Yodlee
About Speaker: Chris is the Senior Vice President and General Manager of the API Team at Envestnet | Yodlee.  The API Team works with third party developers in the fintech community to build applications and solutions that are helping consumers and small businesses to manage their finances.
About Company: Envestnet | Yodlee is a leading data aggregation and data analytics platform powering dynamic, cloud-based innovation for digital financial services. Yodlee has over 500 innovative companies using their data and API's in lending, payments, small business tools, personal financial management and investments.
Sean Feeney
CEO, DefenseStorm
About Speaker: Sean Feeney is a 30-year technology leadership veteran. Most recently, he held the role of CEO at GT Nexus, overseeing its sale to Infor in 2015. He currently sits on the board of TrendKite and is a former board member and past Chairman of the Technology Alliance of Georgia (TAG). Sean earned a Bachelor's degree in Engineering from the US Military Academy at West Point.
About Company: DefenseStorm is a Security Data Platform that watches everything on your network and matches it to your policies, providing cybersecurity management that is safe, compliant and cost effective. For more information please visitdefensestorm.com.
12:15-1:45pm
Lunch and Networking
1:45 - 2:45pm
Panel 3: Beyond Bitcoin: New Blockchain Technologies for Banking
While distancing themselves from bitcoin, major banks agree that blockchain technology is rapidly changing the way finance industry works. Our panelists will discuss how distributed ledger technology is evolving to become more suitable to serve the needs of banks.
Speakers:
Blockchain industry advocates, leading blockchain companies and more
Robert Schwentker
About Speaker: Robert Schwentker is a technology executive, evangelist & educator with a passion for working with developers, entrepreneurs, innovators & startup communities to build prototypes & products at companies like PayPal & American Express.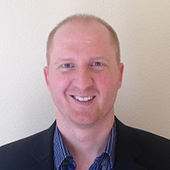 Tim Swanson
Director of market research R3
About Speaker: Tim worked in East Asia for more than six years and is based in the San Francisco Bay Area. He is a visiting research fellow at the Sim Kee Boon Institute at Singapore Management University and is the author of three books
About Company: R3 is a financial technology company that is spearheading a partnership with over 40 of the world's leading banks to design and deliver advanced distributed/shared ledger technologies to global financial markets.
David Easthope
Senior Vice President, Celent
About Speaker: Experienced manager of trusted advisory teams focusing on actionable insight, ideas and execution. Leader of teams solving problems and creating opportunities around innovation.
About Company: Celent is a research and advisory firm dedicated to helping financial institutions formulate comprehensive business and technology strategies.
Devon Gundry
Co-Founder & Chief Product Officer,Chain Inc.
About Speaker: TBD
About Company: Chain is a blockchain technology company that partners with financial firms to build and deploy blockchain networks that transform markets.
2:45 - 3:45pm
Panel 4: Regulation Technology (RegTech): A New Hot Topic
Legacy core systems and regulatory pressure make banks reluctant to try new technologies. On the other hand, startups with disruptive solutions do not always know which regulations are applicable to their businesses. This discussion will explore the budding space of regulatory technology that is helping both incumbents and newcomers advance by navigating complexity smartly.
Speakers:
RegTech companies providing innovative solutions for identity verification, regulatory disclosures, risk control and customer data management
Eric S. Byunn
Partner, Centana Growth Partners
About Speaker: Eric has spent the bulk of his career in growth equity investing, technology product management, and management consulting.
About Company: Centana Growth is a growth equity firm that provides capital to rapidly growing companies in the financial services ecosystem, including businesses which operate in the financial services, financial technology and related enterprise technology areas, in order to accelerate or sustain their growth.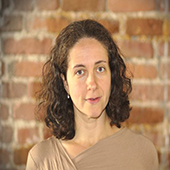 Sofya Pogreb
COO, TrueAccord
About Speaker: Previously Senior Director of Risk Management PayPal, holds a Masters in Computer Science from MIT.
About Company: The digital debt recovery solution that is transforming the debt collection industry through technology.
Total Funding 5.25 Million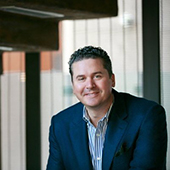 Garrett Gafke
President & CEO, IdentityMind Global
About Speaker: successful entrepreneur and Fortune 500 executive, blending early stage action with public company knowledge.
About Company: On-demand platform providing risk management, anti-fraud and anti-money laundering services for online merchants, acquiring banks, payment processors and gateways, payment service providers, digital currency exchanges, and financial institutions.
Total Funding 12.6 Million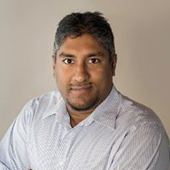 Vinny Lingham
Co-founder and CEO Civic
About Speaker: Prior to Civic, Vinny was the Co-founder & CEO of Gyft. Vinny previously founded and lead Yola.com, Clicks2Customers, and incuBeta.
About Company: Free identity protection for life
Total Funding 2.75Miilion
3:45 - 4:15pm
Coffee and Networking
4:15 - 5:15pm
Startup showcase
Hottest startups from the portfolios of the top Silicon Valley venture funds will present their cutting edge financial technologies.
Judges: 
Silicon Valley venture capitalists, business angels, banking executives
Brett Noyes
Managing Partner, unbank.ventures
About Speaker: Brett is a growth marketing & business development specialist in startup events and venture capital industry.
About Company: unbank.ventures is a consulting and strategy group devoted to the FinTech.

Have questions about Banking Disrupted | Silicon Valley | Leadership Summit?Contact Silicon Valley Innovation Center