What we're about
"Alberta's best place for all things Indian! or our Desi American Cultural Experience" HAS MOVED TO A NEW MEETUP SITE: http://meetup.com/NDNfun Please rejoin us there!
EDMONTON, CALGARY, RED DEER, LETHBRIDGE & FORT MCMURRAY, ETC. VOLUNTEERS ARE NEEDED TO HELP RUN OUR GROUP, POST AND HOST MEETUPS!
______________________________

Interested in anything that comes from India?
How about Indian animals, arts, books, charities, clothes, clubs & community groups, cooking lessons & recipes, culture, dance, desi diets & dining, entertainment, exercises, expats, fashions, festivals, film, food, fun & games, gardening, healthy-balanced living, history, Indian computer geeks ;-), languages, literature & thinking, martial arts, meditation classes, men, metaphysical energies,, movies, music, mythology, natural-herbal medicines, peoples, philosophies, poetry, professionals, sciences, sports, tourism & travel, videos, women, yogas etc. .... ???
DACE is an Alberta-wide group with online members from across North America and around the world, welcoming everyone interested in anything Indian. Join us and meet Indian culture enthusiasts from all backgrounds including local desis (people of Indian continental ancestry), to eat good food at the right / best Indian restaurants, discuss & experience culture, society and integration. Maybe even volunteer to help improve the welfare of our desi and larger community. DACE is an all inclusive group and every effort will be made to make sure all people from all cultures and backgrounds feel included and comfortable.
Join DACE Online for complete access to our entire site which includes our online desi local events calendar, & extensive online message board discussion forums on a wide variety of interesting desi topics. With your participation, we will keep updating & improving your DACE site on a daily basis. If you find something missing, we'll add it right after adding you to DACE!
[Photo] Hundreds of Albertans pull the 45 foot tall "chariot of the gods"
through downtown streets at Calgary's Chariot Festival of India!
If you're a lover of Indian food or have an interest or area of expertise in anything Indian,
we need volunteers across Alberta to help organize, & run DACE.
Here is a short list of some of the Indian things/ideas our group could focus on if there is interest as we increase our membership base/numbers and will hopefully also help search engines bring us more interested members (-: Acupressure, Ahimsa, Angampora, Aroma Therapy, Astrology, Ayurvedic Medicine, Badminton, Balochi, Bengali, Bhangra, Bharatanatyam, Billiards, Bollywood, Bose, Bramha Kumaris, Breatharianism, British India, Burmese, Buddhism, Canadian multiculturalism, Carrom, Chai, Cheena Adi, Chess, Cricket, Dogri, DIY lessons, English/Indlish, Farsi, Field Hockey, Fruitarianism, Gardening & Permaculture with Indian vegetables!, Gandhi, Gatka, Gujarati, Halal, Hare Krishnas, Henna Tatoos, Hindi, Hinduism, Indian Atheism, Indian Cristianity, Indian Islam, Inbuan Wrestling, Jainism, Kabadi Kabbadi Kabaddi Kabbaddi!, Kalaripayat, Kannada, Kashmiri, Kathak, Kathakali, Kuchipudi, Kuttu Varisai, Ladakhi, Lathi, Malayalam, Malla-Yuddha, Manipuri, Marathi, Mohiniyattam, Movie Nights/Fans. Musti Yuddha, Mukna, Nepali, Nirvana, Odissi, Oriya, Osho, Pahari, Palmistry, Pashto, Pehlwani, Pool, Punjabi, Qawwali, Raw Food, Reflexology, Reiki, Sattriya, Shakahari Cuisine, Sarit Sarak, Shastri, Silambam, Sikhism, Sinhala, Sindhi, Tagore, Tamil, Tantra, Tea (& coffee ;-), Telegu, Thang-Ta, Tibetan, Urdu, Vaastu (Feng Shui), Vajra Musti, Varma Ati, Vastu, Vedas, Vedic civilization, Vegan Lifestyles,, Veganism, Vegetarianism, Yoga ... ;-) Lets do everything we can! The more members we sign up, the greater the variety of fun desi discussions & activities that we can organize and all choose from/enjoy, enriching the desi paradise we call Canada! Have fun!
Flag counter added August 15, 2010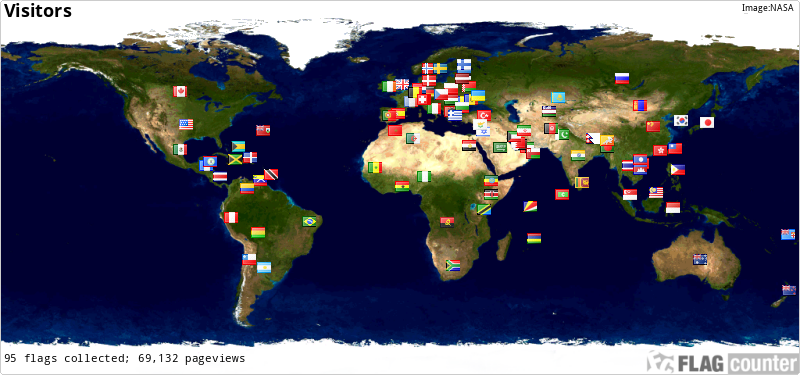 If we are to save our planet, western societies and so-called "modern Indians" also have much to learn from Indian history and spirituality in the areas of sustainable living, thinking & planning. India, being world's oldest continuing (present-day) civilization has overcome many sustainability hurdles and challenges that have destroyed most ancient large-scale civiliaztions
.
Flag counter added September 23,2012