Gooood Morning Andy
Happy Monday TMIRCE. Time to wake up and smell the coffee. We got lots of great fun runs coming up and its the first week of the month which means, we do "The Shawgo" at track and we also get to have some social time during happy hour. Never been to a TMIRCE run before? Check out some great events this week that we'd love to see you at:

Support Bassem YoussefTMIRCE member and friend Bassem Youssef is known as the Jon Stewart of Egypt. Recently, he's been in a scuffle with Egyptian President, Muhammed Morsi. The best way to support Bassem? Like him onFacebook, follow his twitter, and when he needs us, we'll come calling.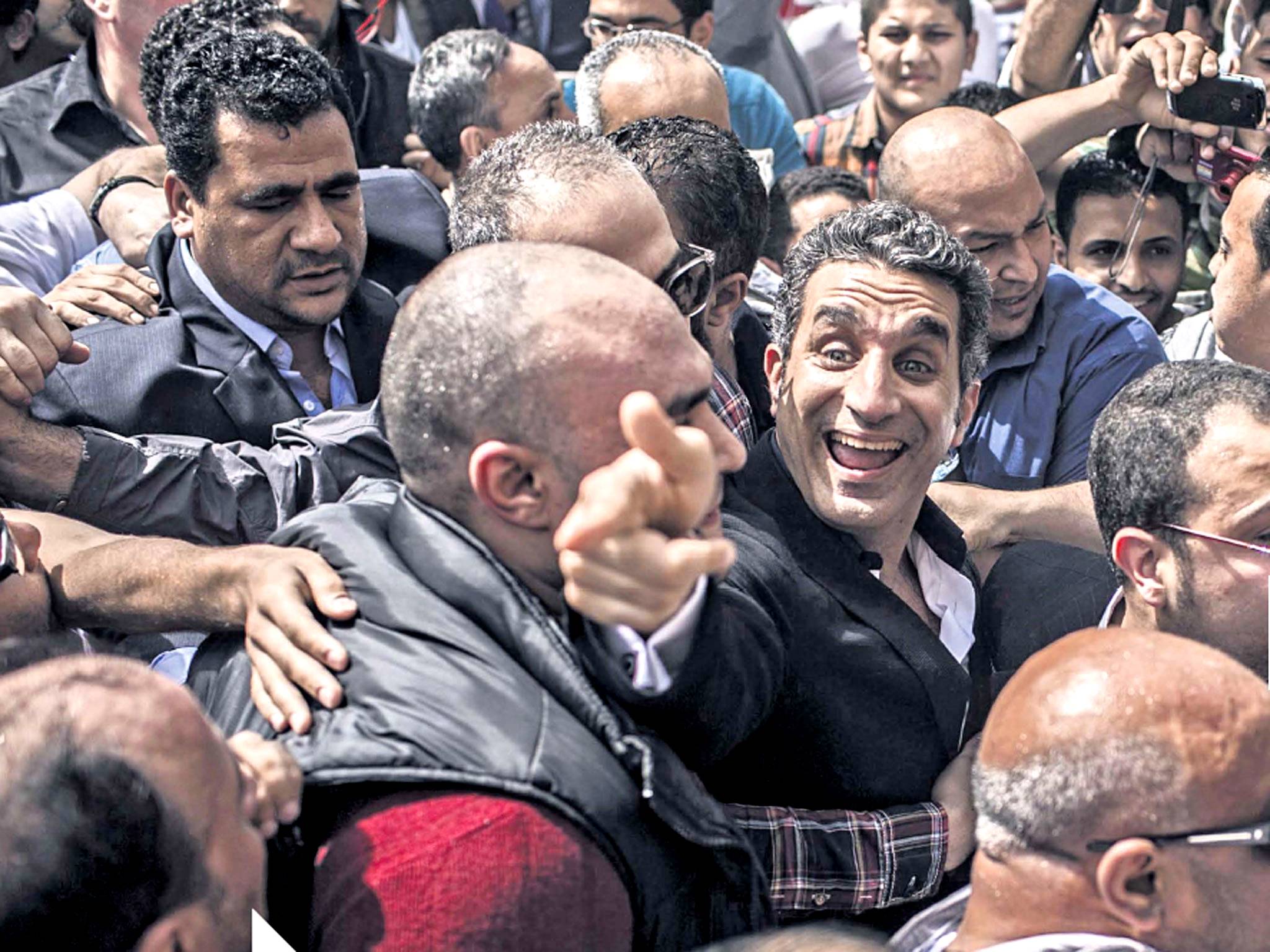 Great news everyone! TMIRCE got sponsored!
After years of informality and doing our own thing, it's time to hand the reigns over to someone with some real experience. And by someone, I mean an awesome running company.  New Balance has offered to buy TMIRCE for a pretty hefty sum and we don't have to do much at all.
Starting next week, NB will be outfitting us, head to toe, in track jackets, pants, shorts, shoes, you name it. All we have to do is run in their gear with a co-branded TMIRCE-New Balance logo and report to the headquarters in Brighton every now and then for product lectures. Enter all your sizing information at the link below to get started. boston.informalrunning.com/new_balance_sponsor.html/ If you've ever been on a run with us, we love you. If you've never been on a run with us, give TMIRCE a chance.
Today's gonna be...The best run, ever.
Be Merry,
Andy