What we're about
Alberta's best place for
vegetarian events, information & discussion!
Our mission:
"Enjoying better eating experiences 'full-filling' a greater Alberta!"
Becoming vegetarian/vegan = enjoying better, tastier, healthier food, and never missing animal foods!
WE'RE INVITING EVERYBODY, across North America and around the world, to join us and take advantage of our extensive Club VEG online resources & discussion forums(messageboards) which cover a wide variety of vegetarian topics. We need international online ideas, advice & encouragement to jumpstart many of our anticruelty, environmental & vegetarian rights advocacy campaigns.
EDMONTON, CALGARY, RED DEER, LETHBRIDGE, FORT MCMURRAY, BANFF, CANMORE, JASPER, CROWSNEST PASS, AIRDRIE, LACOMBE, STONY PLAIN, SPRUCE GROVE, MEDICINE HAT, ETC. VOLUNTEERS ARE ALSO NEEDED TO HELP RUN OUR GROUP, POST & HOST EVENTS!
HUNGRY for the best, tastiest, healthiest, most ethical and often FREEest food, fun & friends? How about a less cruel, more green, energy efficient, eco-friendly, more scientific / sensible / logical , sustainable diet/lifestyle/Alberta/planet? Or are you looking for vegetarian events across Alberta, online DIY lessons, organic gardening, permaculture, GMO-free living, natural medicines, gluten free & raw foods, essential oils, ethical cruelty-free men's/women's health & beauty products? Or our Alberta-wide vegetarian restaurant, business, consumer product & service, community group directories & discussions ; online recipe books & food prep videos ; vegetarian landlords, tenants & roommates, employment; vegetarian entertainment, tourism, travel & road trips, free health & whole food nutrition lectures & lessons ; vegetarian rights & anti-cruelty advocacy; plant based/vegetarian dog / cat / pet foods ; vegetarian discussions & information sharing on almost any vegetarian-related topic you can think of...??? (that was a mouthful! ;-)
Club VEG (Veggie Eatup Group) is an Alberta-wide Meetup/Eatup community and world-wide-online-forum for easy going, fun, free-spirited and exciting, (we welcome all kinds of food lovers ;-) Vegetarians, Vegans, Raw Foodists, Fruitarians, Paleo-Vegetarians, Vegetarian-Locavores, Weight Loss Dieters, GMO-avoiders gluten avoiders, science & ahimsa-minded, shakahari Indian food lovers, Nutrition Geeks, Singles, Couples, Parents interested in children's vegetarian playdates & sleepovers, and Future-Vegetarians (in-between-meals-vegetarians). We are alternative foods, healthy lifestyles, ethics & sustainablility advocates interested in meeting & networking with like-minded people, sharing, entertaining & learning from each other at fun social events actively making Alberta (& our world) a more veg-friendly place both online and in person. With everyone's participation, Club VEG can be all things to all vegetarians!
JOIN US for FREE access to Alberta's most comprehensive vegsite resource for all things vegetarian, which also includes Alberta's busiest veg-events calendar and most extensive online veg discussion forums. This site is updated daily (sometimes with last minute free events or even free tickets to paid events) as all members have access to contribute anything that is missing or new. Unlike other meetup groups which don't have much happening and constantly remind you of everything, we will NOT clutter your inbox with group emails as our members just check our site regularly for our countless updates!
We are also the only group actively building awareness of and supporting all vegetarian groups, charities, businesses and individuals across our province, in our cities, those isolated in rural communities, in our schools and workplaces in far too numerous ways to include in this site introduction / summary.
[photo] Calgary's free & vegetarian "Chariot Festival of India!"
With enough interested people joining and volunteering, we hope to be organizing all sorts of vegetarian activities in every corner of Alberta including (but NOT limited to) festivals, lectures, food preperation & vegetarian lifesrtyle demos & classes, potlucks, picnics / outdoor activities, group travel & road trips etc., and for our online out of province members, online cooking classes - videos, online documentary movie & book club , online discussions & recipes exchanges etc...
Membership in Club VEG (Alberta's fastest growing vegetarian community and Meetup's most popular(largest) Edmonton-based group for the last 2 years! ;-) is FREE as are the best things in life! YOUR MEMBERSHIP IS VERY IMPORTANT as larger Club VEG membership numbers means a healthier & more credible cause, and greater acceptance of our lifestyles & ideas by the Canadian mainstream (governments & corporations), at least until we actually become the mainstream in both Alberta and Canada! A group of 20,000 is far more credible and can much more effectively advocate for vegetarian choices and better labling than a group of 200, so please help us build our group to 20,000 by inviting everyone you know and meet/eat with to also join us! ;-)
With increased interest, membership numbers,volunteering, help and advice from around the world, we also hope to be exchanging ideas, information and internationally advocating for our rights to have ethical, cruelty-free, GMO-free vegetarian chocies in clothing, shoes, fashions, films, entertainment, circuses, transportation, drugs and health supplliments and anything else our members can come up with.

Flag counter added August 11, 2010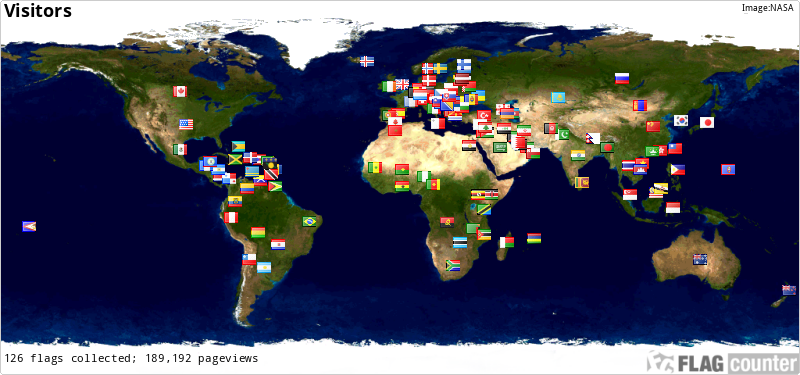 All around the world (not just in Canada! ;-) people are discovering the countless reasons for becoming more vegetarian! (please share your reasons & experiences with everybody on our VEG Online discussion forums ;-) As we raise our level of consciousness, universal understanding, and self-awareness, we find fewer & fewer resasons to consume animals (and their products/services), until we realize that there aren't any reasons to be consuming animals at all! Atheists become vegetarian for logical and science-based reasons, while religious people find countless spiriitual reasons which come out of most faiths including but not limited to Christianity, Islam, Judaism, Buddhism, Hinduism, Sikhism, Jainism, Rastafarianism, Osho etc. Vegetarianism can be found everywhere from the Bible to the Vedas, as both ancient Christian and Vedic civilizations had large groups of vegetarians. The more everyone learns about the extremely dishonest & unethical practices of all meat industries, the more the world realizes that meat isn't kosher nor halal, despite what the dishonest and ignorant butchers & fishmongers claim. Over 80% of all human illnesses and health problems are animal-related thus the most important step towards curing cancer, defeatiing diabetes, eradicating e-coli , eliminating illnesses etc. is a vegan (animal-free) lifestyle.... Whether your interest in vegetarianism is moral, ethical, environmental, frugal, logical, ideological (religious), spiritual, physical (health), emotional(conscience), mental (improved thinking), scientific, or even sexual (improved performance! ;-), please share with us your thinking, experiences & reasons so we can ALL improve ourselves and become better vegetarian examples for others to follow...
As dietary choices account for the largest part of humanity's eco-footprint and energy use footprint, join Club VEG and share in our common mission to help humanity eat its way towards saving our planet!
We look forward to welcoming you to our group, incorporating your ideas, knowledge, expertise & enthusiasm, and of course we look forward to you also inviting all your VEG-interested friends and family to join us as well! ;-)
Any questions, please click on my name "Atul" in the left margin.