What we're about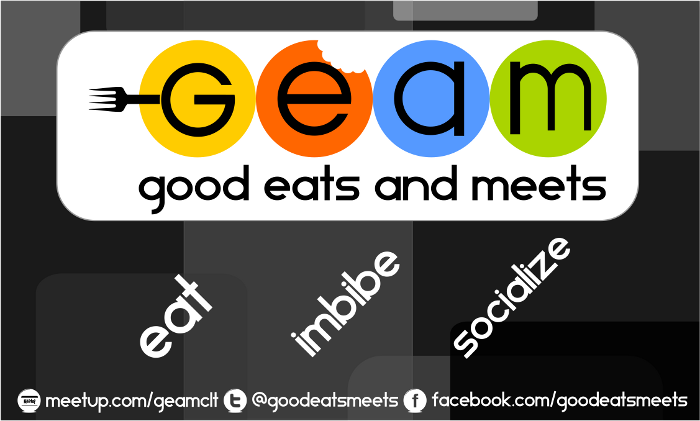 WELCOME TO GOOD EATS & MEETS CHARLOTTE!
Are you ready to explore all that Charlotte has to offer? Whether it's sampling Charlotte's best restaurants, off-the-beaten path road trips, crafts cocktail classes, tastings, bar crawls, or putting the 120 item buffet to the test, this group is made for foodie thrill-seekers who enjoying sharing a great meal and good conversation.
So if you are looking to:
· Meet others who love food
· Try new places to eat, drink and socialize
· Find hidden gems in Charlotte & surrounding areas
· Sample new and different cuisines
· Get adventurous with road trips, dinner parties, and more
· Step outside your comfort zone to meet new people and try new things
Then you'll have loads of fun when you join Good Eats & Meets Charlotte!
We can't wait to meet you! Come hungry!
ABOUT GOOD EATS & MEETS:

Good Eats & Meets is the largest dining and socializing group in the country! What started as a rag-tag band of food and fun enthusiasts, is now a group over 15,000 strong with presences in 6 cities including Charlotte, Atlanta, Miami, Washington DC, Columbia, and Greenville, with Asheville and Charleston coming soon.
At Good Eats & Meets, we'll never charge you a membership fee. Just come hungry and be ready to socialize with friends new and old at unique dining and drinking experiences you won't find anywhere else.
Find us on social to keep up with our latest news and events:
https://www.facebook.com/goodeatsmeets
https://twitter.com/goodeatsmeets
http://pinterest.com/goodeatsmeets
http://instagram.com/goodeatsmeets