Keep Connected Podcast
Keep Connected is a podcast about the power of community hosted by David Siegel, CEO of Meetup.
"I want to be remembered as somebody who's a community builder." —Edward Zia
The first episode of Keep Connected features author and community building expert Jono Bacon.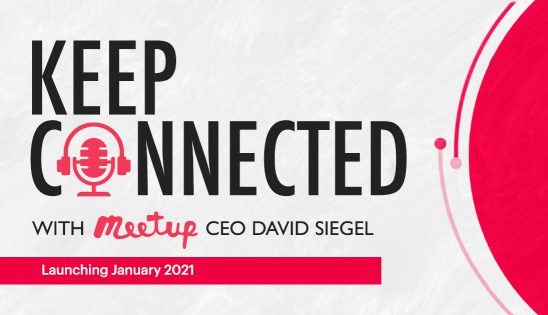 Get a sneak peek of the Keep Connected podcast hosted by David Siegel, listen to the trailer now.