There were speeches, cakes, and a throwback playlist of early 2000s Billboard hits playing all night long.
On June 14, 2022, current and former members of the Meetup team, longtime organizers, and friends of the platform gathered to celebrate Meetup's 20th anniversary. Read on for highlights from the evening.
With 360-degree views of midtown in the background, the revelers swapped stories, took photos, and swayed to the music of early aughts legends like Jennifer Lopez, Nelly, and Avril Levigne—a fitting homage to the era of Meetup's founding.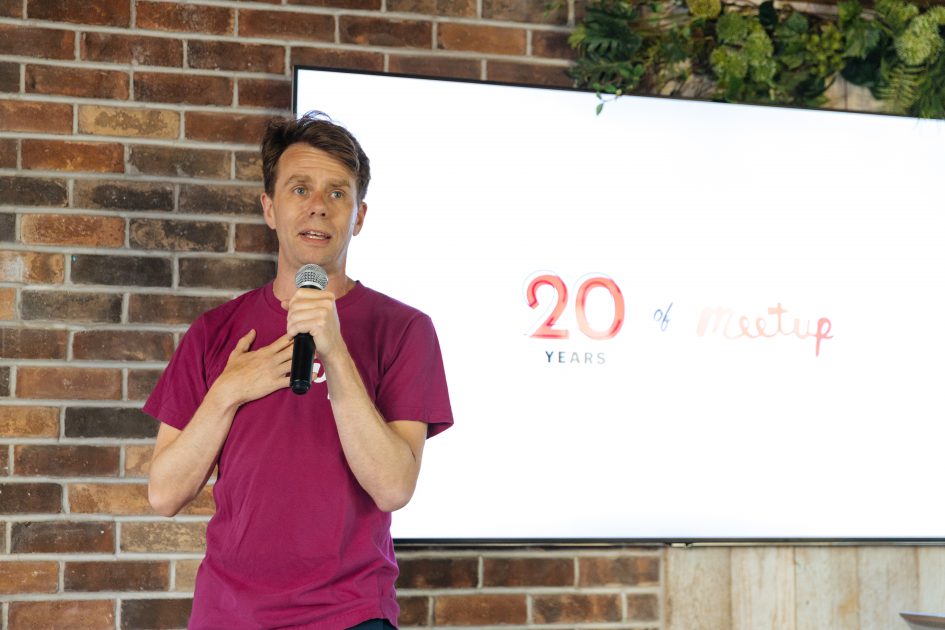 Scott Heiferman, one of Meetup's co-founders, took the mic to talk about Meetup's early days. In the aftermath of 9/11, Scott saw the power of neighbors in NYC offering support and getting to know each other. He came up with an idea to connect locals with common interests.
Meetup's very first website launched on June 14, 2002, the same week as Scott's 30th birthday. The party planners surprised Scott by bringing out a birthday cake to pay tribute to Scott's 50th lap around the sun.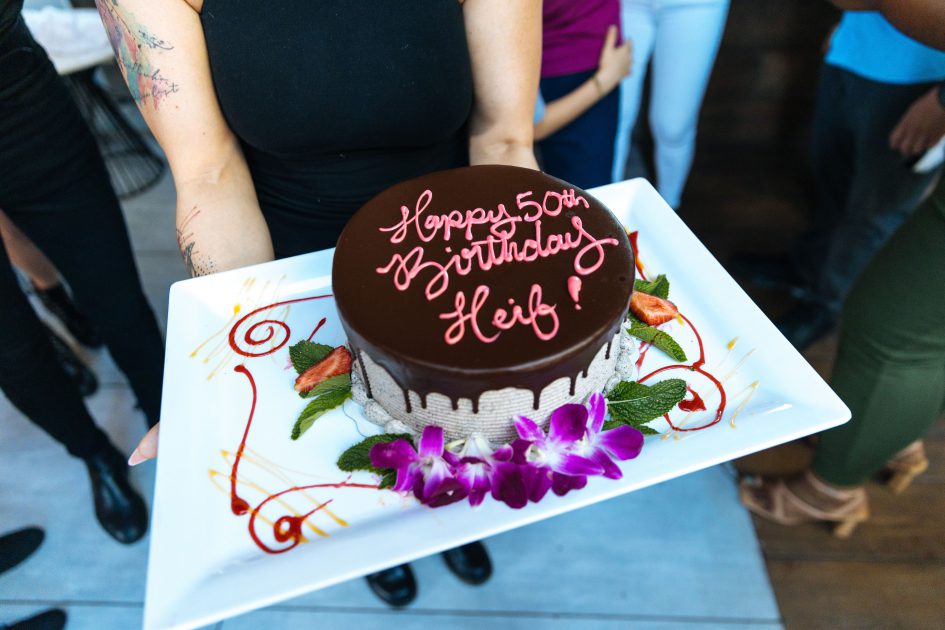 Other special guests at the party included Brendan McGovern, another Meetup co-founder who also served as Meetup's CFO. Longtime organizers like Hank Orenstein (Exploring NYC History and Neighborhoods), David Good (West Michigan Geeks), Jamiel Sheikh (Blockchain NYC Group), Alice Kim (NYC Jazz Musicians Hang), Samantha Li and Brian Hui (Brooklyn Product Design Meetup group), K. Keener (NYC Coffee Hunters) and Matt Schneider and Lance Somerfeld (NYC Dads Group), came to represent the platform's community builders.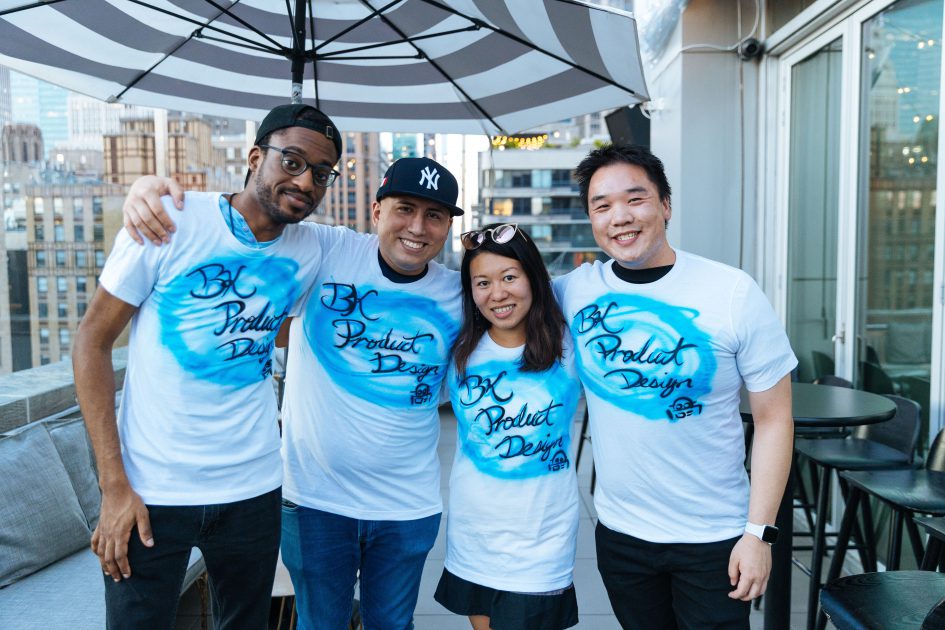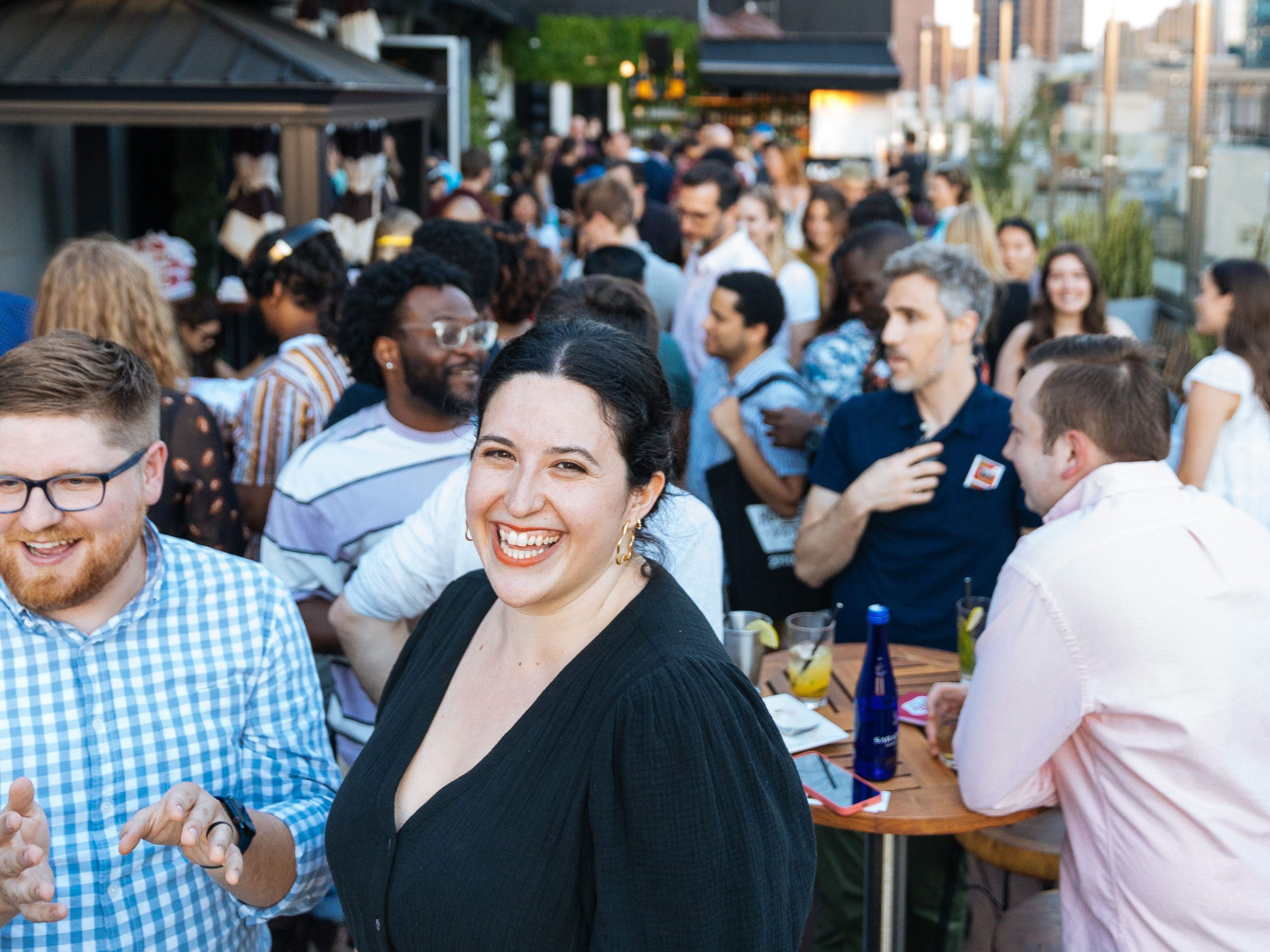 Meetup Live speakers and Keep Connected podcast guests like Shelly Bell, Thomas Knox, and others attended to raise a glass to Meetup.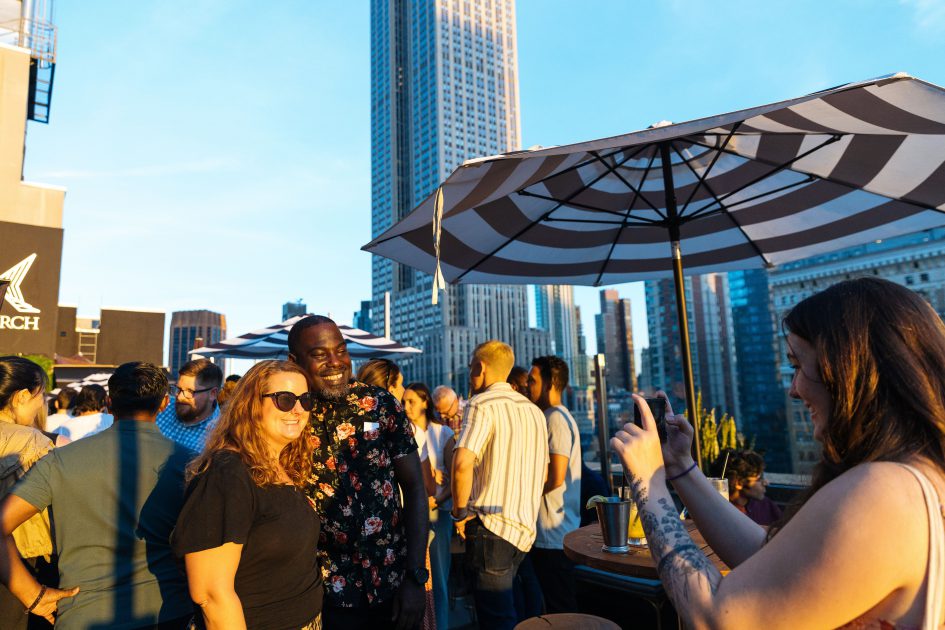 Michigan-based organizer David Good shared a poignant message about the importance of friendship. A lifelong introvert, David Good turned to Meetup to make friends. Those Meetup friendships were lifelines for David while he was caring for his ill mother—some of the toughest times of his life.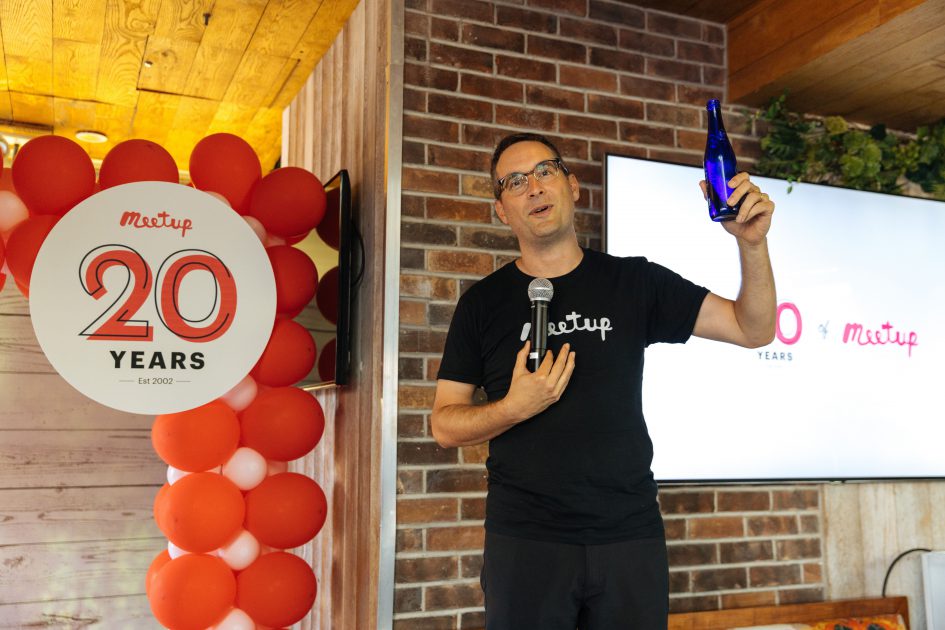 David Siegel shared some words from his vantage point as Meetup's second CEO. He thanked Scott Heiferman and Brendan McGovern for their years of leadership and for getting Meetup from idea to platform. He talked about his background in a tight-knit Orthodox Jewish community. David toasted the end of xenophobia, racism, and loneliness with the power of community prevailing over ignorance.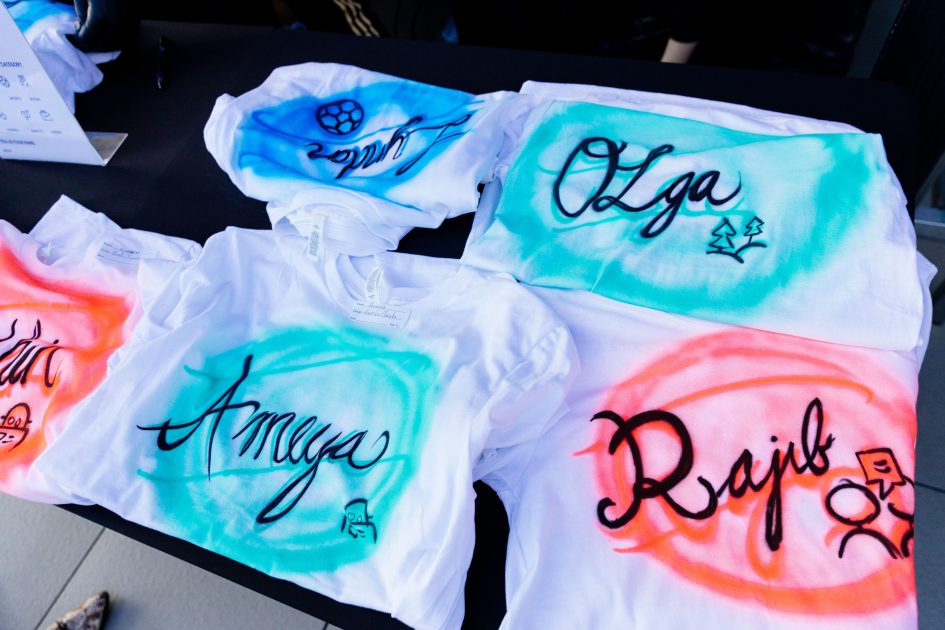 Party attendees got their swag on with customized airbrushed tee shirts. The airbrush crew was taking orders and staying busy all night long.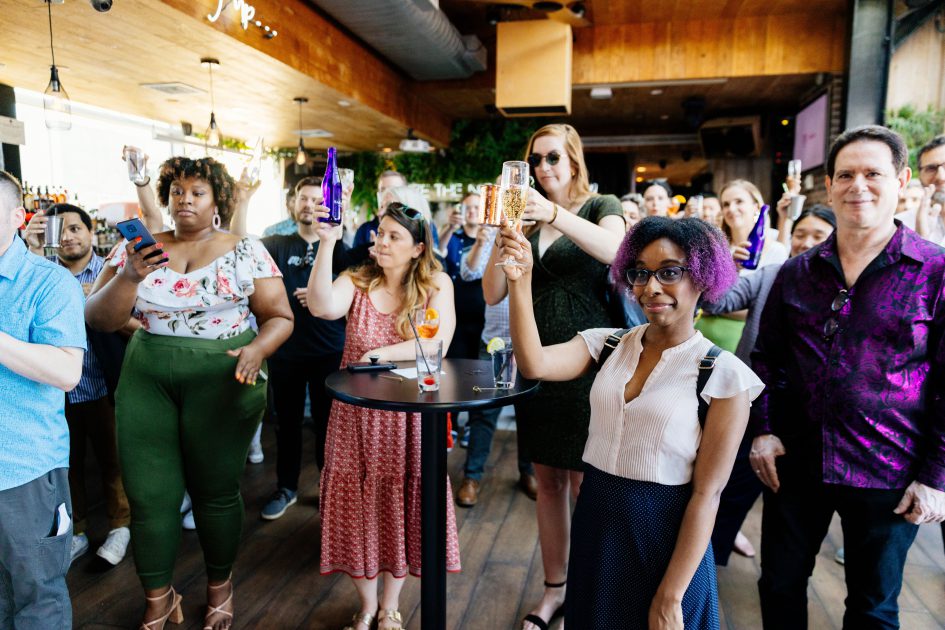 Here's to 20 more years of community building on Meetup!
Last modified on June 28, 2022