Reading is one of the most accessible hobbies a person can pick up—all you have to do is pick up a book! Some people can feel intimidated about getting into reading again after a long break since the days of mandatory reading at school. But when you're reading just for pleasure, you get to enjoy a sense of freedom. There are no rules about what you have to read or what sort of books you're supposed to like. Instead, your journey is entirely your own, and you can explore whatever interests you at whatever speed works.
Not only will you expand your mind with new stories and new perspectives, but reading can also help you:
Improve your vocabulary
Strengthen your own writing skills
Develop a healthy attention span
Stick to a routine
Reading is often a solitary activity, but with Meetup, it can be a social one! There are nearly 2 million people across the globe taking part in Meetup book club groups. Follow these simple tips, and you'll be surprised how easy it is to incorporate more recreational reading into your life.
Find a reading community to motivate you
Joining a book club is one of the best ways to develop a reading habit that actually sticks. It's easier to put off reading when you're only accountable to yourself. When you're part of an active reading community, you feel motivated to pick up your book so that you can participate in the next discussion. Over time, as you get closer with your group, you'll find yourself really looking forward to reading, because it's a bridge to friendship!
Meetup is chock-full of Meetup groups for every genre, niche, and level. Look for a community whose theme and reading materials spark a genuine interest in you—it shouldn't feel like homework. Here are just a few examples of the wide-ranging Meetup book clubs you can check out: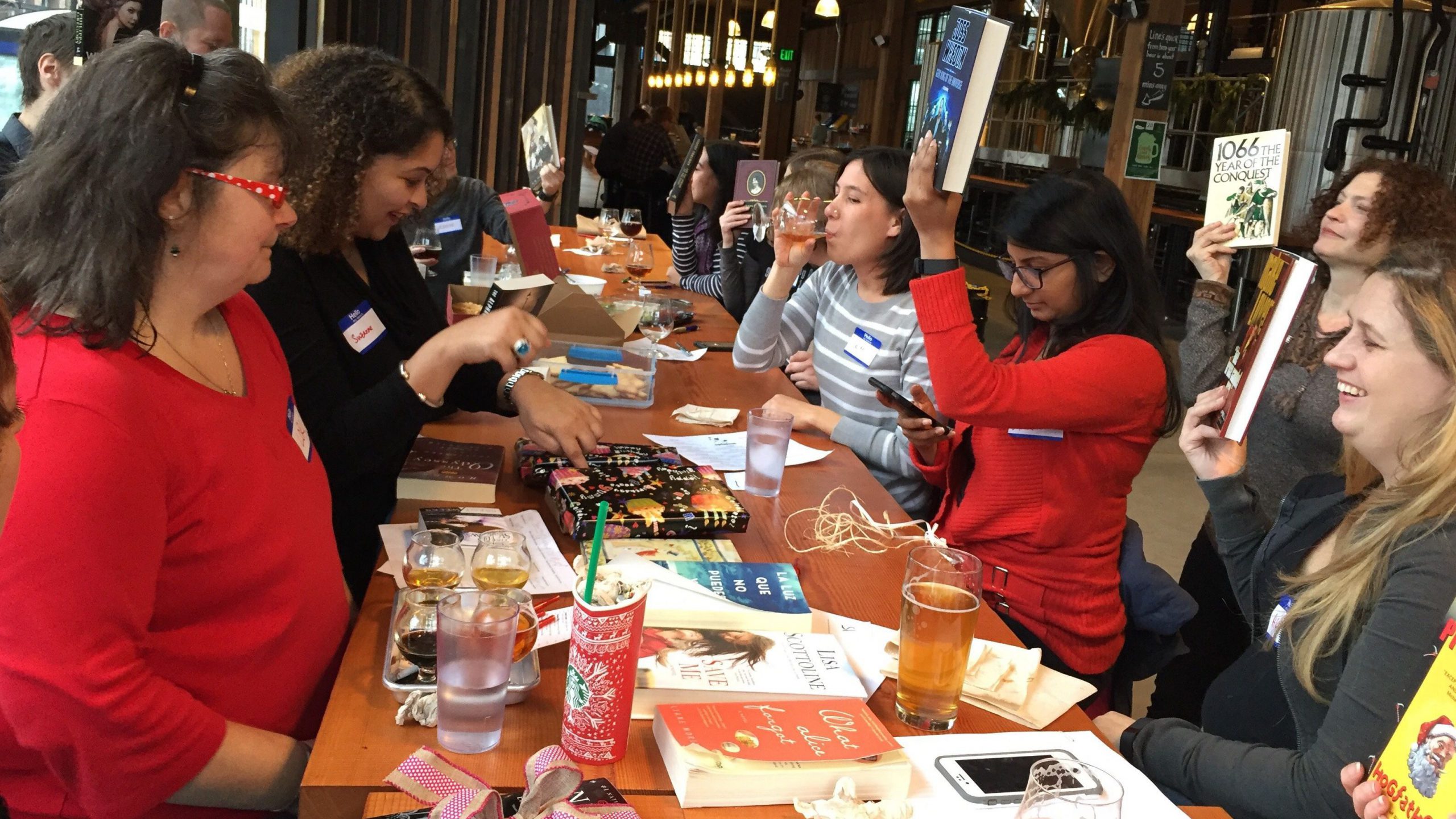 Add reading to your schedule
A lot of people who struggle to incorporate more reading into their lives say they can't "find" the time. So instead of waiting for spare moments to appear throughout your day, create a dedicated space for reading.
For some, starting the day with 15 minutes of reading is part of cultivating a healthy morning routine. You may find that reading before bed is best—it can help you wind down and maintain your sleep schedule. With audio books, you can plan to "read" every time you commute to work, go for a walk, cook, clean, and more. The possibilities are endless—just make sure your reading routine is something you can repeat consistently. Try it out and you'll see: reading for just 10 minutes per day will have you flying through books.
Make connections with readers like you
Once you've chosen a book club that grabs your interest, try attending an event! With your new strong reading habits, you'll have no problem being prepared to take an active role in the discussion.
If you find someone's comments on the book really align with your own, strike up a conversation with them later. A great way to further a connection is by asking someone to swap book recommendations with you. You'll be exposed to stories you may never have come across on your own, and learn more about the kinds of books you enjoy reading. Plus, the more you read, the more you'll have in common with your new bookworm friend! Eventually, talking about books will evolve into deeper conversations about anything and everything.
Making personal connections through reading has never been easier. You can even create your own Meetup book club to meet in-person with lit lovers in your community, or meet virtually with readers from around the world! There are no limits to what you can read, and no one-size-fits-all approach to being in a book club. Whether you want to share your burning passion for the classics, or just kick back and chat about the latest beach read, you're doing it right.
Last modified on August 2, 2022