Humans are wired for connection, and that hasn't changed despite us being more isolated from one another in recent years. Loneliness is on the rise, but so is our collective desire to seek out friendship, community, and real connections.
Many organizers join Meetup to bring together people that share a common interest. Whether it's to play a sport, build professional networks, try out local restaurants, or pursue any hobby under the sun, Meetup has been the place to gather for nearly 20 years.
We've been steadily adding new tools to Meetup to make it easier than ever to build thriving communities. Check out some highlights from 2022.
So, you've started a Meetup group and you have new members—what's next? Here are some tried-and-true methods as well as insights from surveying some of Meetup's successful groups. Check out these tips for how to boost your group and increase engagement from your members:
Recruit a co-organizer
Building and supporting a community doesn't have to be a one-person job. It's a great idea to build a leadership team to support the needs of your group. When surveyed, 68% of organizers who felt their groups were successful have at least one other co-organizer. Even outside of delegating formal leadership roles, asking for help and encouraging participation can be great ways to lighten the load.
Have a regular cadence of events
Hosting recurring events is one of the best ways to not only attract new members, but also to maintain engagement with existing members. Whether the event is once a month or once a week, the most important part is that the events are reliable and recurring. Hosting recurring events displays dedication and a sense of constancy, telling your members that you're here for them for the long haul—not just once. It can be reassuring for members to see many events coming up, so they know that your group is a place for community. Most successful organizers host at least one event a month.
Download the Meetup for Organizers app
Available on Android and iOS, the Meetup for Organizers app makes it easy to keep up with your community no matter where you go. Use the app to take attendance with Event Check-In or register last-minute attendees at your events using the other attendance management tools. With Event Chat, you can communicate with your group members in real-time before, during, and after events. 
Host frequent and easy-to-plan events
Avoid burnout and last-minute scrambling to put an event together by leaning on more casual, laid-back events to keep the group connected. Whether it's a weekly online happy hour or monthly in-person coffee chat, it's great to have easy events that don't take too much energy to organize and still keep members in touch and active in the group. It's best to always have an upcoming event scheduled. Upcoming events appear in event searches, which is a great way for new members to find your events and group.
Add an online event option
Online events are not only a great way to accommodate everyone's individual health and safety needs, but they're also a great way to include more people in an event! Skip the commute, share a video call link, and chat with your members online. Alternatively, if you're hosting an in-person event that could be streamed to an online audience, offer an online option of the event!
Use COVID-19 safety features for in-person events
While many members are eager to meet in person, they may have different safety expectations. Meetup has introduced COVID-19 safety features to allow organizers to be upfront about what members can expect when they attend in-person events. Now, organizers can easily note any mask and vaccine requirements, as well as show if the event is indoors or outdoors. Since the feature was rolled out, it's been adopted by 25% of organizers. Additionally, events that use the COVID-19 safety features see an 8% greater lift in RSVPs compared to events without the safety features listed.
Survey your members
It would be nice if we could turn on telepathic superpowers to know if members liked an event, but in the meantime, we'll have to ask them directly. Surveying your members is a great way to source ideas, to show that you care about their input, and to continue to improve the group. Post-event surveys using tools like SurveyMonkey or Google Forms are a comfortable place for introverts and extroverts alike to share honest feedback. Check out this Meetup Live Recording: Setting the Stage for Successful Events for more tips on how to set up a great survey, and more.
Create a communication plan
Put your best foot forward and show members what your group is all about. From the group and event descriptions, to your welcome message, event reminders, and more, there are plenty of opportunities to engage with your members outside of your events. It's important to be intentional about your communication plan in order to foster the kind of community you're aiming to build on Meetup. Being friendly, honest, and upfront in your communications are all great starting points.
Embed a video on your group page
Adding a Youtube or Vimeo link in your group's description will seamlessly embed a video on your group page. A short, clear, compelling group video about your group and its organizer(s) is a great way to let prospective members what they can expect if they join your community. The icing on top? Embedding a video improves your page's SEO, making it appear higher in search engine rankings so more people will find your group.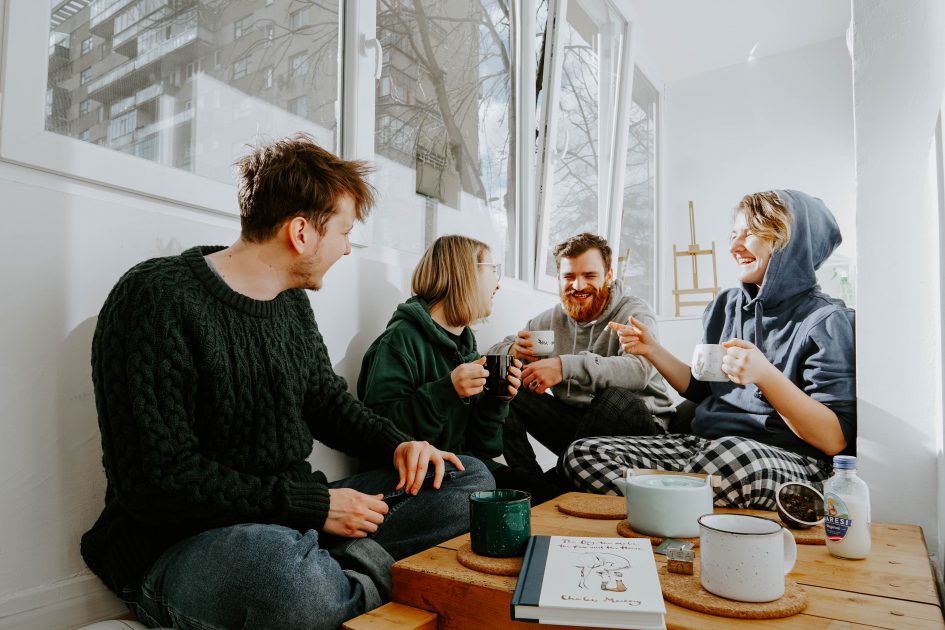 Take your time and figure out what works best for you and your group. One of the best parts about your Meetup group is that it's built just for you and the community you've gathered together. Collaborate with your members, keep in frequent contact, and build the perfect group together!
There are tons of ways to keep learning more about how to make the most of Meetup. Join Meetup Live for live sessions with expert organizers and more, and check out the event recordings here. Listen to our podcast, Keep Connected, to learn more about the power of community and how it's impacted Meetup organizers across the globe. Lastly, stay up-to-date with Community Matters and check out other articles like this one in our Organizer Guide.
Last modified on June 28, 2023