The world is waking up and it's time to breathe new life into your Meetup group! With warmer weather, higher vaccination rates, and renewed interest in socializing, it's the perfect opportunity for organizers who pressed pause on their groups to start hosting events again. Whether you host events online or in person, your community is waiting.
Why you should revive your group
Organizers start groups for many reasons, such as making new hiking friends, practicing their knitting, or building a professional network. Whatever your intention, it's a great time to get back to what you love to do, with others.
After a year of isolation, everyone's craving social interaction. By bringing your group back, your members will have the opportunity to reconnect. Plus, you'll have the chance to bring in new members who have recently moved, found new interests, and joined Meetup to find friends and make authentic connections.
It's becoming even easier to host safe events. While following Meetup's COVID-19 safety guidelines, there are ways to meet in person more safely and comfortably than before. But events don't have to be in person—over 2 million online events have been hosted on Meetup in the last year. Combination online and in-person hybrid events are a great way to accommodate members and build community.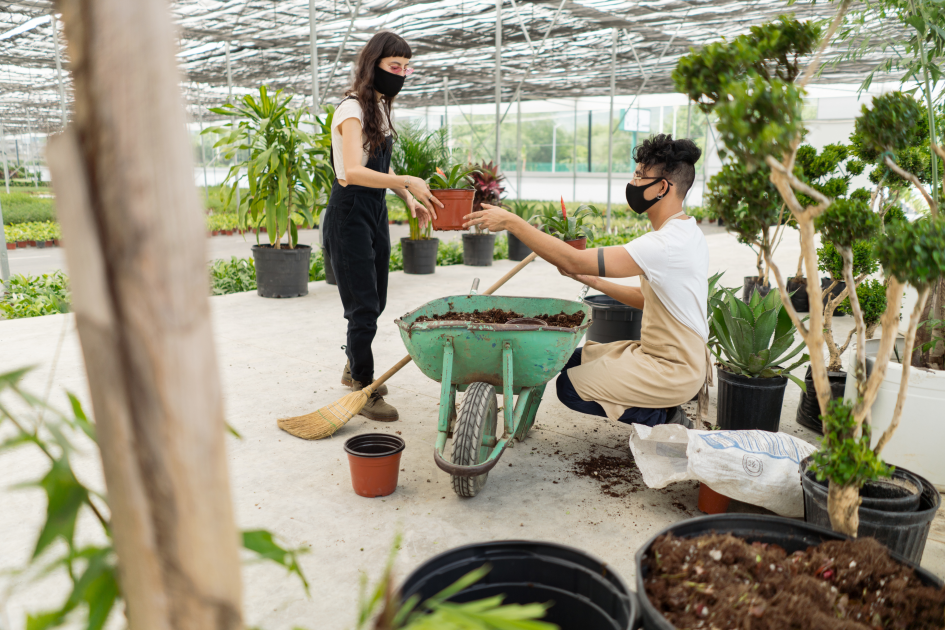 How to invigorate your group
1. Update your group description and welcome message
A lot has changed in the past year, and your group probably has too! Build a communication plan and your group will thrive. Add details to your group description regarding what the group is all about. Describe what members can expect at an event, what COVID-19 safety measures look like at your events, and anything else your soon-to-be members should know. If your group looks outdated or inactive, potential members might click away. By personalizing your welcome message, new members will have a better sense of what the group is about and feel genuinely welcome.
2. Schedule some events
It's great to have a couple of events lined up so members can take action and RSVP when they find your page. Many members find groups to join while searching for events, so always have some scheduled! If you're not sure what your members might be interested in, try hosting a few different types of events and see what sticks. You can also get your members involved and see what they'd like to do in the group. If hosting online events, these engagement tools can help.
3. Let your members know you're back
The Contact Members tool is the best way to let your members know what's going on in your group. If you haven't hosted an event in a while, it's possible that your members won't receive the automatic messages about new events and event reminders that go out to active members. To let them know the group is back, send a message through the Contact Members tool directing them to your upcoming events!
4. Promote your events
Use social media to share your events and invite people to attend. Find new members from your friends list, or announce that your group is back in action. Some organizers recommend messaging current group members on Meetup and inviting them to RSVP.
5. Involve your members
Get feedback from group members about what kinds of events they're interested in attending. A great community starts with collaboration. You can also find ways to lighten the load and encourage your community to help organize events or grow your leadership team.
6. For a full reset, start another group
Meetup organizers can create up to three groups with their subscription. There's no harm in starting another group and seeing if it takes off. It could be similar to your first group, or completely unrelated. When you create a new group, Meetup sends a message to members that live in your area with interests that align with the new group. It's a great way to reach people that might not find your group otherwise.
If you decide you're no longer interested in continuing your group, you can keep the group alive by transferring the group to another organizer.
For refreshers on what makes a great Meetup group, check out this Ultimate Guide to Starting a Group on Meetup or this Meetup Live event with tips from an expert organizer.
Did you cancel your organizer subscription? Start a new group and dive back in.
Soon, you'll be back up and running and your community will flourish.
Mary Garcia (she/her) is Meetup's Content Manager and editor of the Community Matters blog. When she's not writing, Mary organizes a swamp fiction book club on Meetup. Find her on LinkedIn.
Last modified on September 5, 2023