Even if you host the most jaw-dropping events, you still need to put effort into community engagement to keep group members involved between meetings. The most powerful step you can take is to develop a communication plan.
A communication plan covers all the different times and places that you communicate with members outside of actual events. Meetup has lots of helpful tools for streamlining communication with group members. By using these resources to stay in touch with members in fun and thoughtful ways, your group engagement won't suffer from "downtime" between events. Here are a few tips that will encourage members to RSVP for future events, and keep your community connected all the time.
Put your best foot forward with a good group description
A group's description sets the tone for what potential members can expect if they join. One of the best ways to capture the interest of potential members is by answering common questions before they even need to ask them. In your group description, you should answer:
What's the overall vibe of your group? Is it laid back and casual, or more professional?
How active is your group?
What kinds of events do you typically host?
If your group is centered on a specific activity, are you open to beginners?
Where do your events usually take place?
What are the shared character traits of ideal group members?
Why did you start the group and what are the group's collective goals?
Make a great first impression with your welcome message
Although your group description may be the first touchpoint for a potential member, the welcome message they receive after joining your group is often the first time you get to communicate with them directly. A welcome message should be warm and inviting, not businesslike (even if your group has a business theme). This signals to new members that they're joining a friendly community.
Whenever someone joins a group, they automatically receive a welcome message. In your group settings, you can easily edit the generic welcome message into something more unique. One way to make new members feel that they're a valued presence within your group is by routinely updating the group's welcome message. Items you may want to include in your welcome message updates include:
A link to your group's next event so new members can RSVP
Photos from a recent event to highlight the people and activities that make your group special
A current discussion topic new members can engage with right away
Foster conversation by posting group discussions
Group discussions are one of the most effective communication tools to keep engagement thriving between events. Get the conversation flowing on your homepage by asking questions and sharing ideas with your members. Everyone can see these posts and reply to them with a 140-character limit. This helps everyone stay in touch while still emphasizing the importance of in-depth communication that takes place at your events.
A surefire conversation starter for group discussions is brainstorming ideas for your next event. You'll find that members love to have input on venues, themes, activities, and more. For example, if you're the organizer of a book club, don't just select the reading list entirely on your own. Instead, utilize the group discussion platform to ask your members which author you should read next!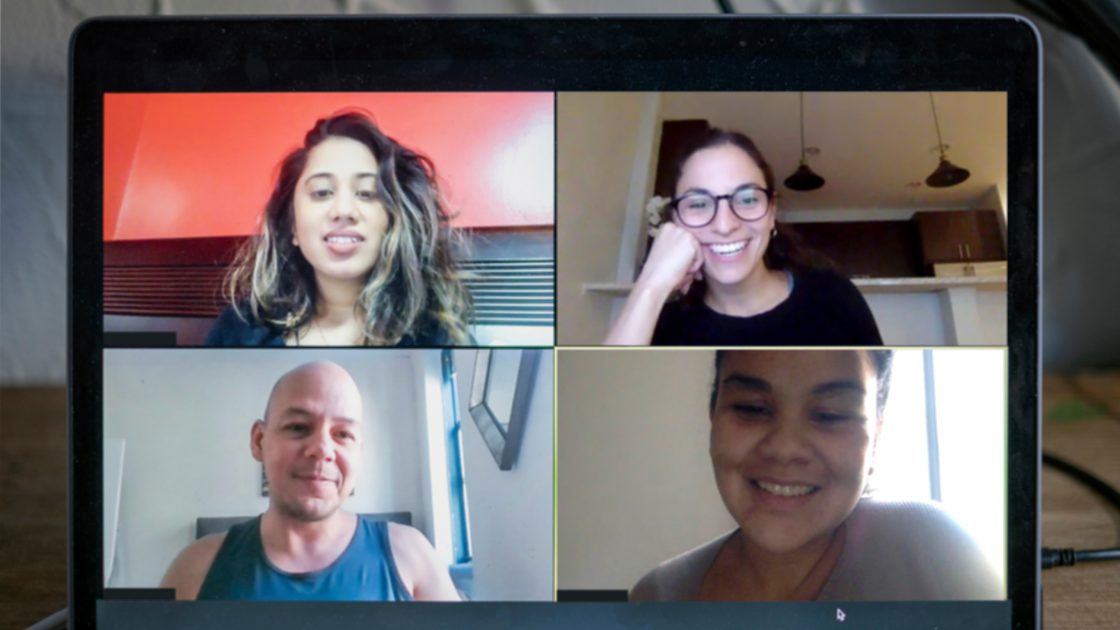 Communicate with members before and after events 
Deciding when to communicate can be just as important as deciding what to say. Because events are the main draw of your group, each one is a golden opportunity to engage with members. Your communication plan should emphasize the time before and after your events to make sure attendance is high, feedback is positive, and interest in future events is strong. Here are just a few examples of event-based communications you should start practicing today:
When you schedule an upcoming event, make active members aware by sending them a personal message 
Send email reminders about your upcoming event using the Contact Members tool on your group homepage 
Share helpful information with attendees about how to prepare for the event  
Send thank-you emails to everyone who attended the event and invite constructive feedback 
Form a personal connection with new members who attended their first event by sending an individual message to their Meetup inbox
Implement your new communication plan today
It's never too late to start improving your group engagement. Both new and veteran members will appreciate a new communication roadmap that provides clear information, regular updates, and platforms for sharing ideas. Above all, your thoughtful communication plan is an essential support system that helps members overcome the anxiety of meeting new people and attending events.
By thinking ahead about how you structure your communications, you can increase event RSVPs and help your group grow.
Mary Garcia (she/her) is Meetup's Content Manager and editor of the Community Matters blog. When she's not writing, Mary organizes a swamp fiction book club on Meetup. Find her on LinkedIn.
Last modified on June 23, 2021