Chicago is the third-largest city in the United States, and one of the most recognizable. Chicago is known far and wide because of its top-tier universities, stunning museums, world-famous sports teams like the Chicago Bulls, deep-dish pizza, and so much more. Whether you're a long-time resident or a first-time visitor, you can discover tons of fun things to do in Chicago, like learning how to dance Cumbia or joining the third annual Street Love bike ride.
With Meetup, you never have to do fun things alone. Check out the following Meetup events happening around Chicago during the month of August, and have a great time with new friends!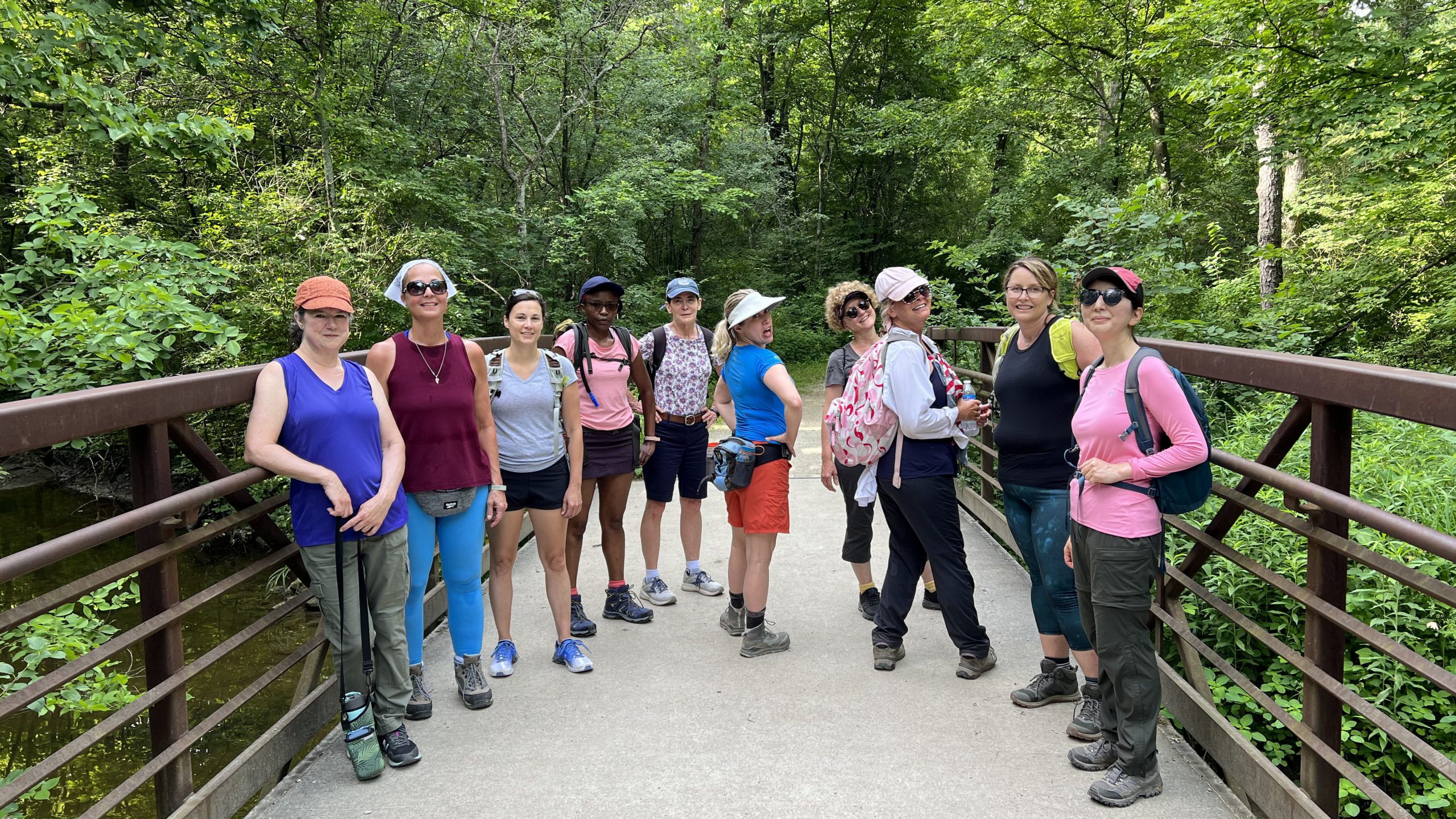 Get active by hiking, biking, dancing, and paddling
The Windy City comes alive during the summer. If you enjoy socializing while working up a sweat, you fill all your free time in August with physical activities.
Take an urban hike in Hyde Park or a guided nature walk
On Thursday, August 4, you can join 4 miles and 2 pints for people over 60 as they stroll around the University of Chicago's lovely campus. Before the walk, this Meetup group of more than 40 members will check out some of the University's public artifacts.
If you prefer a change of scenery, join the Chicago Hiking, Outdoors, & Social Group as they explore the Sand Ridge Nature Center on Saturday, August 6. This incredible community of more than 28,000 members will venture on the picturesque trails while learning from the Nature Center's education staff.
Participate in the third annual Street Love Ride
On Saturday, August 20, you can join the Chicago Vegan & Plant-Powered Adventure Group as they cycle through the night for a good cause. This Meetup group of nearly 40 members will take part in a growing tradition that helps raise awareness about gun violence in Chicago. It's a fun and colorful event with a serious message.
Party to techno or learn to dance Cumbia
For a one-of-a-kind outdoor beach party, head to Oak Street Beach on Saturday, August 6. You'll enjoy unbeatable views of Lake Michigan and the downtown skyline while Chicago Bollywood (Desi) Dance Parties, a Meetup group of nearly 2,500 members, provides guest DJs with multicultural rep.
You can also discover global dance on Thursday, August 11 with the Chicago South Loop Explorers. This Meetup group of nearly 80 members will attend a Cumbia event at the Spirit of Music Garden in Grant Park. Learn how to dance this iconic style that blends Native American, African, and American sounds and rhythms.
Paddle the Chicago River
On Sunday, August 21, join Ice Age Trail Segment Hikers & More as they gather at the REI Kayak launch near Goose Island. From there, this group of nearly 1,000 outdoor enthusiasts will kayak, canoe, and standup paddleboard down the North Branch Canal into the heart of downtown Chicago on the city's famous river.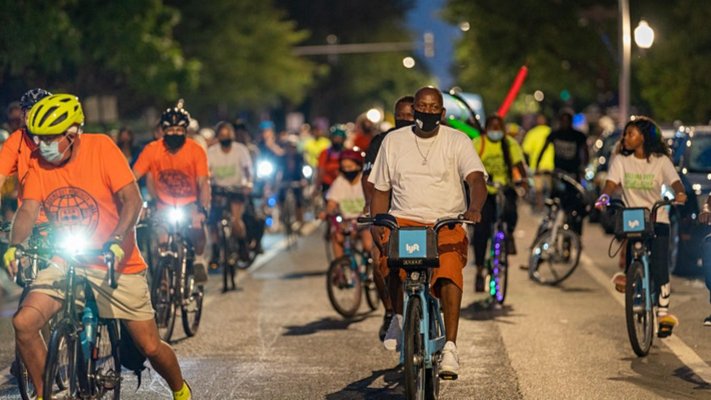 Relax with outdoor movie screenings and meditation circles
When you need a break from all that exercise, there's no shortage of opportunities for relaxed fun around the city.
See movies in the park
On Tuesday, August 2, you can catch a free screening of legendary 80s blockbuster Dirty Dancing at Millenium Park. You can gather with both the Windy City Girlfriends, a Meetup group of more than 220 members, as well as the People's Club, a community of nearly 250 members.
On Thursday, August 18, you can enjoy the Disney musical hit Encanto as long as you "don't talk about Bruno" at Maggie Daley Park. Join Not Old Yet – Vibrant Ladies Group 35 – 45, a Meetup group of more than 250 members, as they grab dinner before the show.
Practice sitting meditation
On Monday, August 8, the Chicago Weekly Sitting Meditation Group will convene at Foster Beach for a sunset session. This Meetup group of more than 4,600 members is open to people of all experience levels, as well as all different kinds of meditation schools and practices. After some dedicated quiet time, the group will feature a brief reading, discussion, and mingling.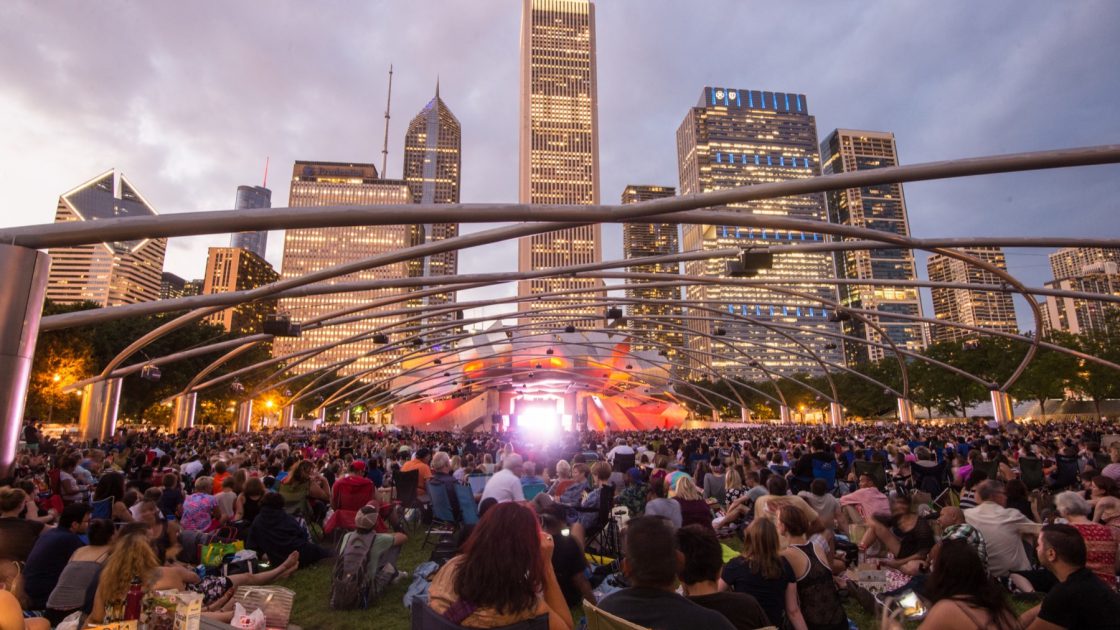 Don't see any activities that speak to you?
Don't worry. There are so many fun things to do in Chicago, it would be impossible to capture them all on one list. If there's an activity you'd love to do in Chicago but you can't find an event for it, you can easily create your own Meetup group and host your own event!
Check out these new Meetup groups in Chicago
Last modified on July 26, 2022