Chicago is the third-largest city in the United States, and one of the most recognizable. Chicago is known far and wide because of its top-tier universities, stunning museums, world-famous sports teams like the Chicago Bulls, deep-dish pizza, and so much more. Whether you're a long-time resident or a first-time visitor, you can discover tons of fun things to do in Chicago, like joining a casual and non-academic philosophy chat over coffee in Uptown or getting a free workday at a private coworking space in River North.
With Meetup, you never have to do fun things alone. Check out the following Meetup events happening around Chicago during the month of March 2023, and have a great time with new friends!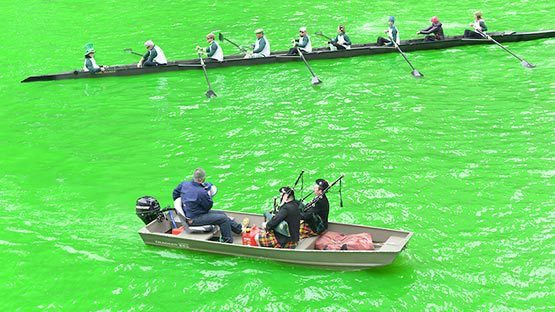 Paddle the Chicago River as it turns green for St. Patrick's Day
On Saturday, March 11, Chicago will continue the annual tradition of dyeing its namesake river green in the week leading up to St. Patrick's Day, in honor of the city's Irish-American roots. If you want a unique, up-close-and-personal experience of the river dyeing, you can join HiYak® Adventures, who will beat the crowds on land by kayaking up the Chicago River.
This Meetup group of more than 200 members is making their fifth annual St. Patrick's Day paddle into the dyeing route, which is often a cold-weather event that requires a bit of courage! But if you're feeling brave, this paddle offers an unbeatable vantage point of the city's green heart.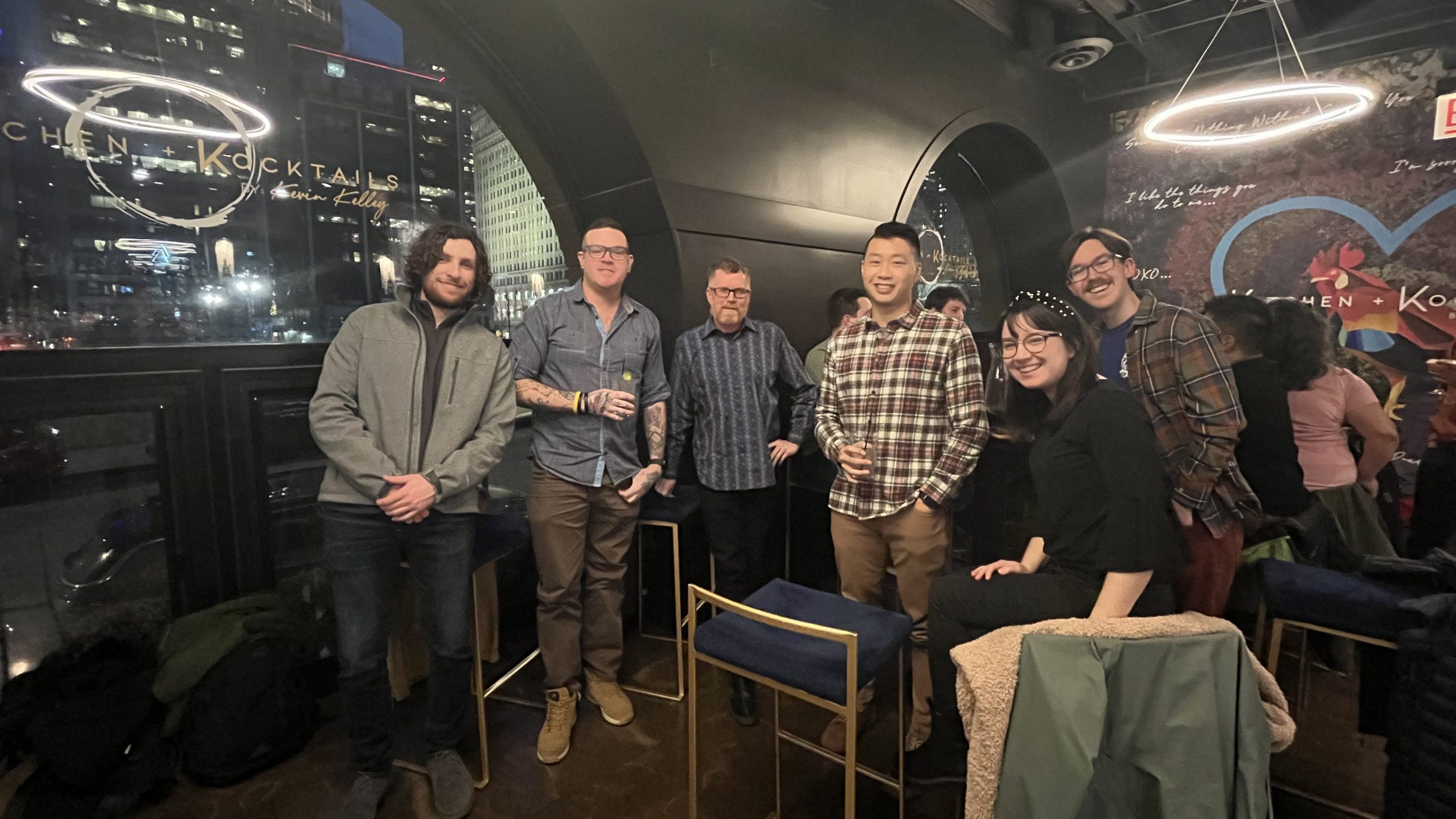 Meet fellow work-from-home folks at a luxe coworking spot in River North
If you're a remote worker who occasionally misses the quietly buzzing office environment and the camaraderie of getting stuff done together, come hang out with the Chicago Digital Nomads. This Meetup group of nearly 300 members provides opportunities for both social and professional networking, as well as the simple joy of getting out of the house on a workday.
On Wednesday, March 8, head to Wabash Avenue in River North and discover Nimbler Spaces. Located on the top floor of a historic redbrick building, this coworking space is luxurious, yet approachable, balancing gorgeous wooden floors and breathtaking skyline views with decor that's more functional than fancy. You can enjoy a free coworking day from 9 a.m. to 4 p.m., then reward yourself for getting stuff done by joining the group for happy hour drinks nearby.
Check out the "Van Gogh Visits Chicago" Sip n Paint
On Saturday, March 4, the Color Cocktail Factory in the Lower West Side will host a special ladies' night event where you can enjoy your favorite drink and bring your creativity to life.
Join DIVA's On-The-Go, a Meetup group of more than 70 members, as they're guided by a professional artist through a step-by-step class. Everyone will try to replicate the night's selected painting—a "Starry Night" spin on the Chicago skyline—while adding their own unique flair. All art materials will be provided, as well as appetizers, and the event is BYOB.
Gather for coffee and an open discussion on philosophy in Uptown
Uptown Philosophy is a Meetup group of nearly 300 members who are intellectually curious and seeking an open forum for learning and exchanging ideas. They welcome everyone, from those with encyclopedic knowledge of philosophy to complete newcomers, because sharing wisdom is something everyone can benefit from.
On Saturday, March 18, you can join the group at Emerald City Coffee, where they'll enjoy some treats and investigate one of the most basic questions in philosophy: What is truth? If you want a little background for the conversation, the suggested reading for this event is On Truth and Lies in a Nonmoral Sense – Nietzsche.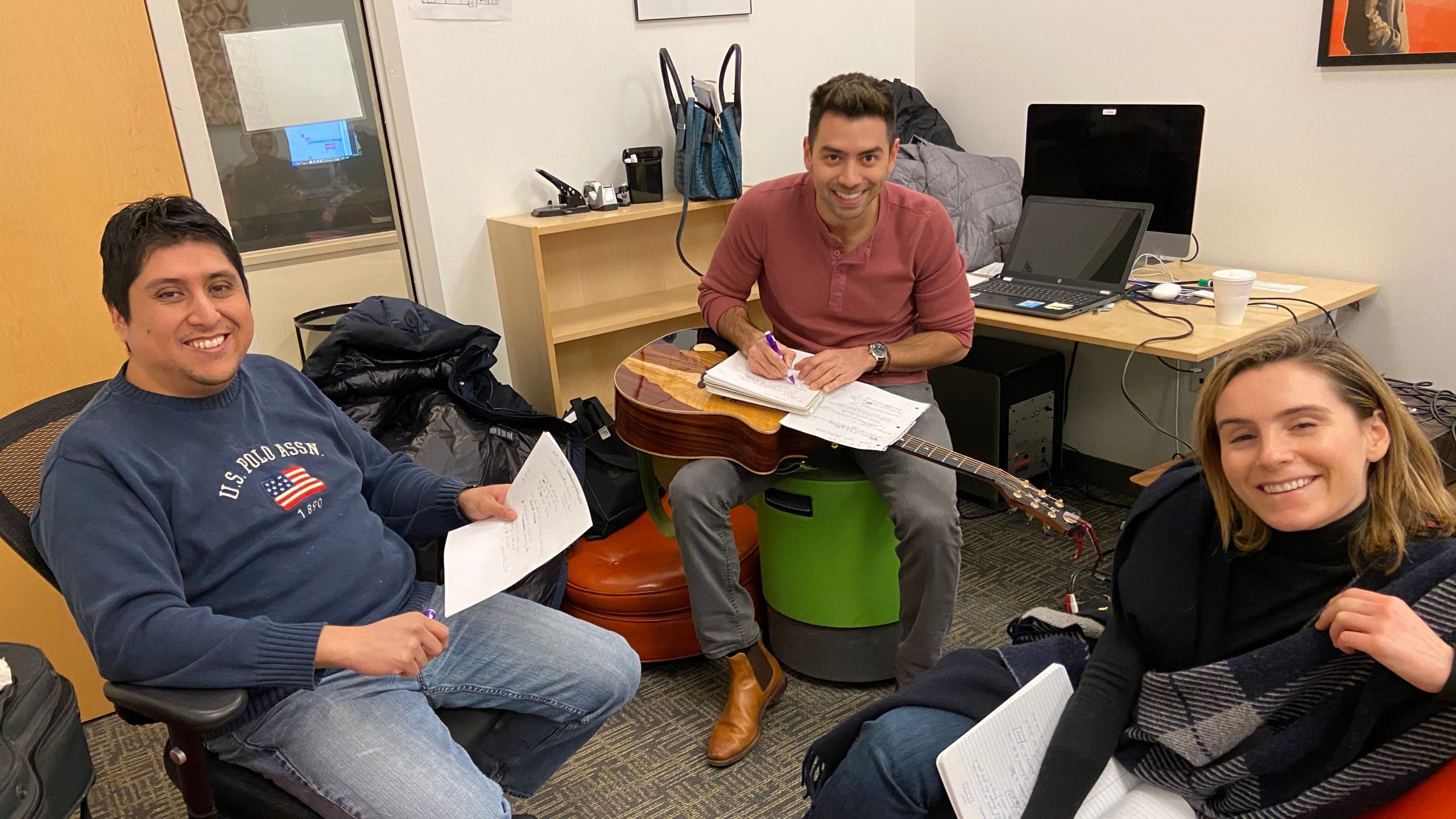 Work on your craft with fellow musicians in a songwriters collective
On Monday, March 27, you can hone your skills and expand your network in the local music scene by joining the monthly workshop hosted by The Chicago Songwriters Collective Meetup Group. Once a month, this community of nearly 4,700 local musicians creates a fun and supportive environment for songwriters to workshop together.
No matter where you're at in your musical journey, you're welcome to join! The event takes place at the SAE Institute (School of Audio Engineering), an inspiring location for those with dreams of recording albums some day. Hang out with other songwriters, learn from each other, and feel free to bring along original material to share with the group for positive collaborative feedback.
Don't see any activities that speak to you?
Don't worry. There are so many fun things to do in Chicago, it would be impossible to capture them all on one list. If there's an activity you'd love to do in Chicago but you can't find an event for it, you can easily create your own Meetup group and host your own event!
Check out these new Meetup groups in Chicago
Find events, join groups, and communicate with your people—from anywhere. Download the Meetup app today!
Last modified on February 27, 2023