Chicago is the third-largest city in the United States, and one of the most recognizable. Chicago is known far and wide because of its top-tier universities, stunning museums, world-famous sports teams like the Chicago Bulls, deep-dish pizza, and so much more. Whether you're a long-time resident or a first-time visitor, you can discover tons of fun things to do in Chicago, like connecting with a robust community of local climbers at a barcade or joining a unique storytelling event in Hyde Park.
With Meetup, you never have to do fun things alone. Check out the following Meetup events happening around Chicago during the month of December, and have a great time with new friends!
Check out the Christkindlmarket in Daley Plaza
On Friday, December 2, you can embrace the seasonal spirit at an outdoor holiday market in one of the city's most iconic downtown locales.
Uniting centuries-old German traditions with one-of-a-kind local charm, the Christkindlmarket is an unmissable event if you're interested in delicious food, warm drinks, live folk music, unique shopping opportunities, and family-friendly fun under a canopy of twinkling lights.
Join the Chicago Social Club, a Meetup group of more than 1,000 members, as they treat themselves to some Döner Kebab, truffles, Gluhwein, and more authentic German fare.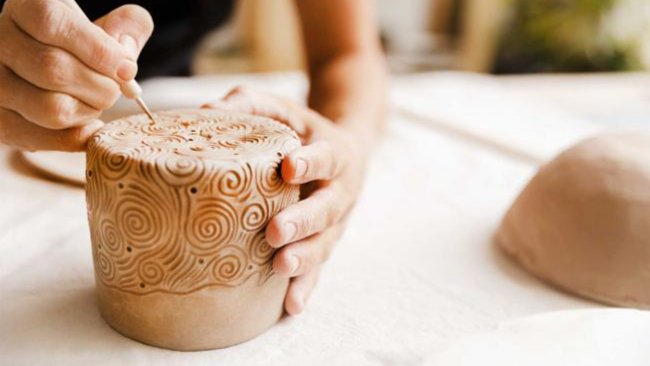 Hang out and draw or get crafty at casual art workshops
Whether you're planning to create some handmade gifts or just pursuing your hobby for the fun of it, you won't have to look far to find welcoming and helpful art communities in Chicago.
For example, on Sunday, December 4 you could head to the Uptown Branch of the Chicago Public Library with the Illustration Buddies. This Meetup group of nearly 100 members will start with a quick round of introductions where everyone can share their goals as illustrators and creatives. From there, you can just chill and draw in a quiet space with new friends.
If illustrating isn't your thing, you can join Young and Crafty (20s and 30s) on Monday, December 12. This Meetup group of nearly 350 members will gather at Aster Hall, a fancy-but-affordable food court that sits six stories above Lake Michigan, offering stunning views to pair with a multicultural menu. Bring a craft you're working on, or a project you need some inspiration to finally get started on.
Have a blast at Holidaze, an adults night out at the Lincoln Park Zoo
On Thursday, December 15, the Lincoln Park Zoo will stay open after-hours so you can party in a winter wonderland under the festive lights. This experience includes everything from animal chats and enrichment from zoo staff to live ice carving and free rides on the Endangered Species Carousel.
Join the Gen X'ers Social Club, a Meetup group of nearly 90 members, as they explore the zoo for one night without kids. There will be pop-up cash bars and plenty of food for purchase, as well as a live DJ in the main event area. Your ticket price includes free access to specialty attractions such as the Ferris Wheel and Light Maze. All proceeds go to funding the Lincoln Park Zoo, helping to maintain their excellent level of animal care and keeping regular admission free for everyone.
Get into the local climbing scene at a Meetup anniversary in Wicker Park
606 Climbing, a Meetup group that already has more than 750 members, is turning one year old! Clearly, the city of Chicago was waiting with bated breath for a climbing community to come along and unite tons of people who had this seemingly niche interest.
On Saturday, December 10, the group is welcoming all current members, newcomers, and guests to celebrate the occasion at Emporium in the residential-but-vibrant neighborhood of Wicker Park. You can expect arcade games, pool tables, delicious pub grub, and dozens of beers on tap. If climbing interests you but you've been a little intimidated to start, attending this event could be your breakthrough moment.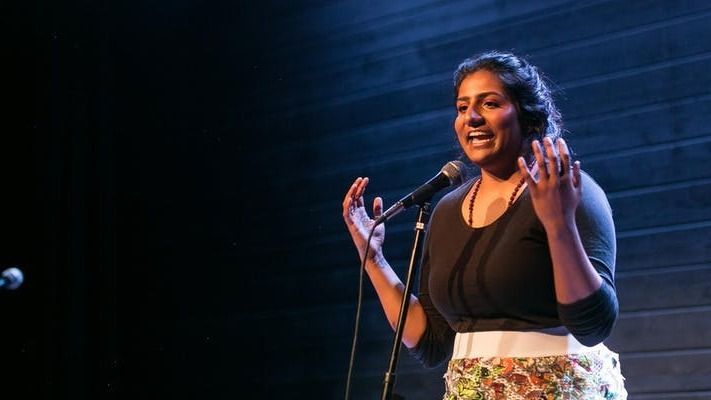 Take part in a unique storytelling event at The Promontory
Located in Hyde Park, The Promontory is a chic yet approachable bar and eatery with a performance space for music, dance, comedy, literature, and more.
On Thursday, December 15, the stage will be set for "Grown Folks Stories," a monthly event that is free and open to the public (both as audience members and participants). This ever-popular gathering of nonprofessional, unrehearsed storytellers features two hours of authentic life stories that range from hilarious to heartwarming to heavy, each told in five minutes or less. These are the real stories that people live through every day—the event has no specific theme and the stories aren't pre-written.
You can join Chicago Storytelling and Live Lit, a Meetup group of more than 500 members, as they practice the belief that storytelling belongs to all, regardless of professional and/or artistic experience.
Don't see any activities that speak to you?
Don't worry. There are so many fun things to do in Chicago, it would be impossible to capture them all on one list. If there's an activity you'd love to do in Chicago but you can't find an event for it, you can easily create your own Meetup group and host your own event!
Check out these new Meetup groups in Chicago
Find events, join groups, and communicate with your people—from anywhere. Download the Meetup app today!
Last modified on November 28, 2022