Charleston, the most populated city in South Carolina, is also one of the oldest cities in the United States, founded in 1670. All of that culture, history, and southern charm combine to make Charleston both a top vacation destination and a great place to live. Whether you're new in town or a longtime resident, you can discover tons of fun things to do in Charleston, like learning new needlecrafts or braving the Southern Screams haunted house.
With Meetup, you never have to do fun things alone. Check out the following Meetup events happening around Charleston during the month of October 2023, and have a great time with new friends!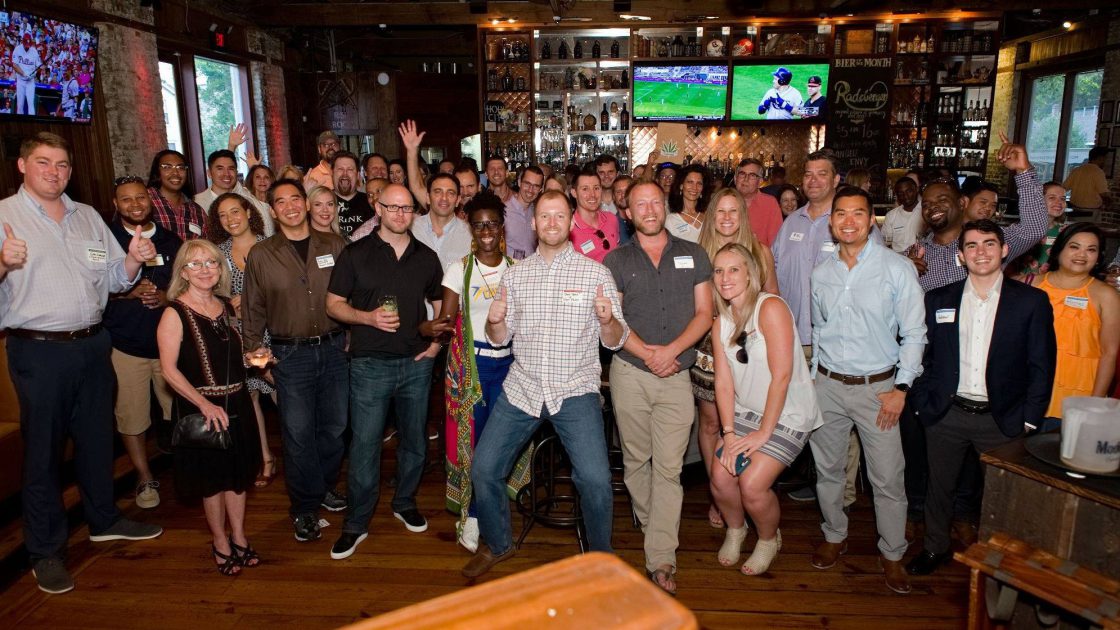 Celebrate eight years of connection with Charleston's biggest network
First Friday Charleston- Professional Networking Happy Hour is the single largest networking community in the city, with nearly 5,000 members. Their monthly Meetup is always a notable event in the Charleston business scene. September's happy hour gathering at Charleston Beer Works had 103 attendees!  
On Friday, October 6, the group will celebrate the eighth anniversary of their very first meeting. The event will take place at the Charleston Harbor Fish House in Mount Pleasant. You'll be surprised how easy it is to strike up a conversation with someone new at First Fridays, where the vibe is breezy and welcoming. The event is free to attend, and open to professionals of all kinds.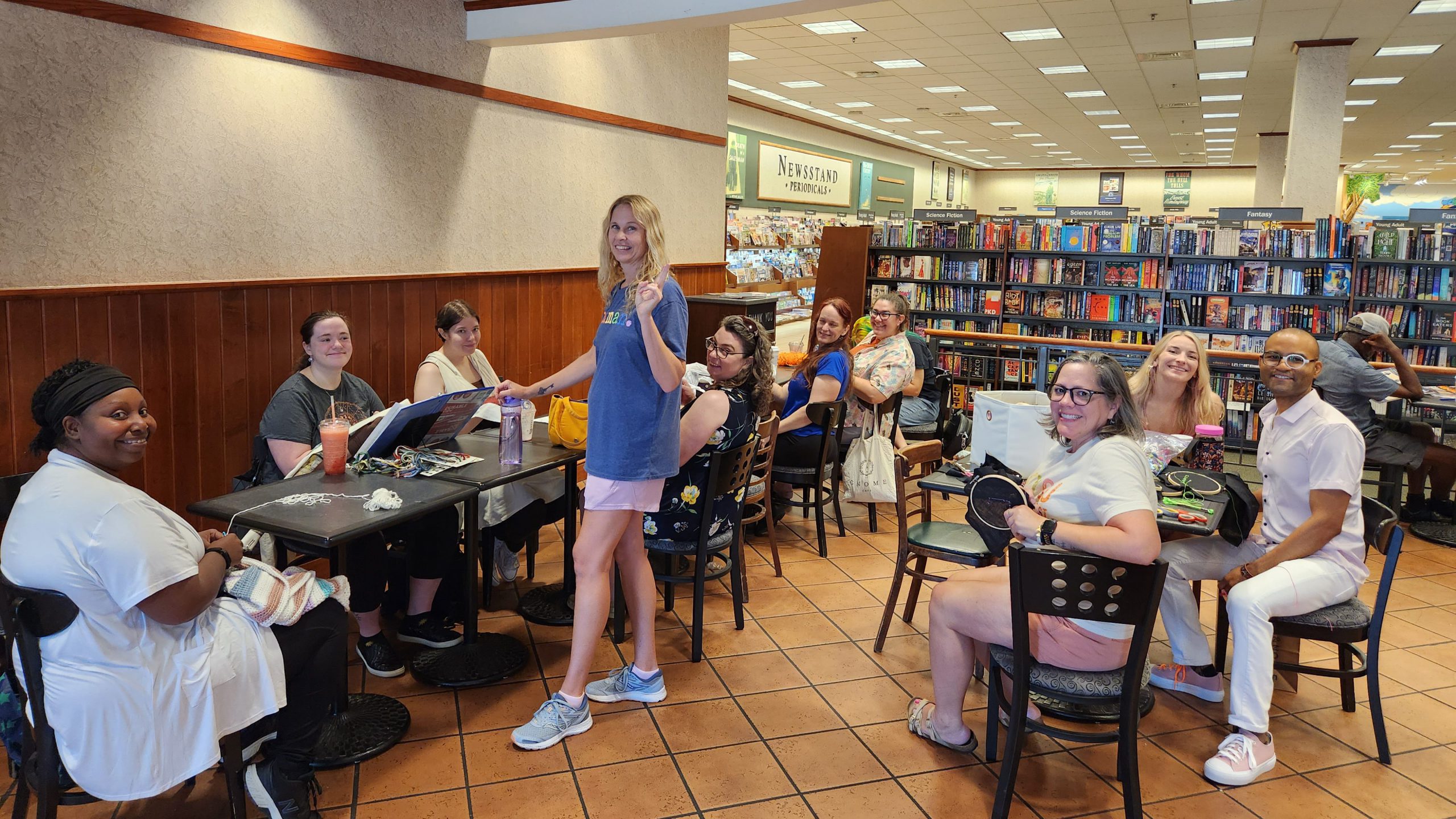 Join a knitting, sewing, and embroidery circle at a bookstore
Crafty Queers & Allies is a Meetup group of more than 260 members who help each other learn DIY arts and crafts skills, from watercolor and origami to woodburning and tie-dye. Once a month, they dedicate a session specifically to needlecrafts, like crocheting and knitting. 
On Saturday, October 7, you're invited to contribute to this safe space for LGBTQ+ folx and allies getting creative together. The group will gather at Barnes & Noble in West Ashley for an open workshop, plus the organizers will teach new embroidery stitches to anyone who wants to learn. Some fabric and embroidery floss will be provided, but attendees are encouraged to bring their own materials and projects as well.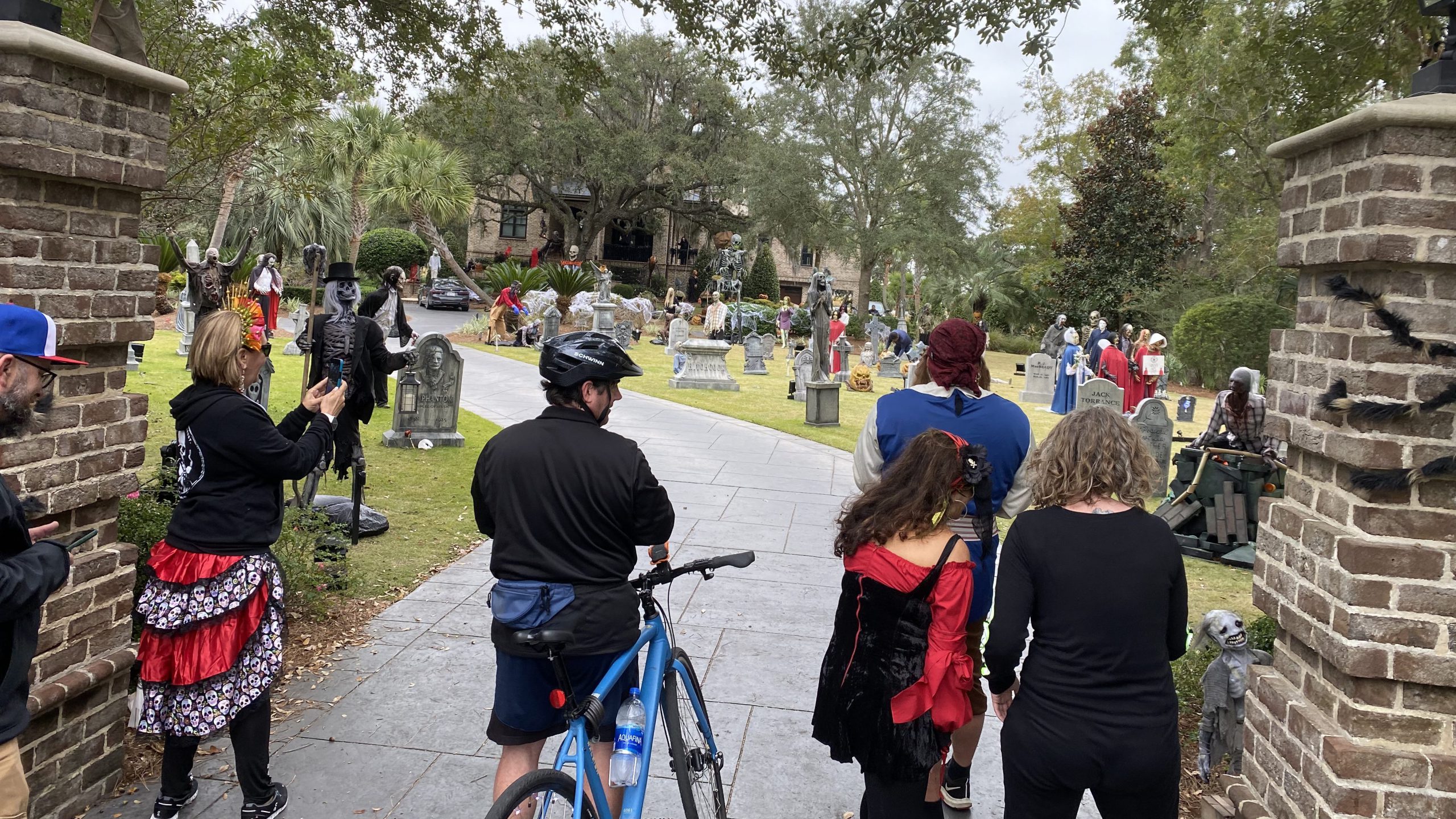 Get in the Halloween spirit with a haunted house or a decorations tour
Spooky season is here, and there are so many great ways to celebrate throughout the month in Charleston. On Saturday, October 14, you can head to Holy City Brewing with the Charleston Chuckers – Ladies, Men, Fun, Social Group. This community of nearly 60 members will experience the brewery transformed into the Southern Screams, the city's premier haunted house attraction. This year's theme will be a small town where visitors go missing without a trace . . . !  
Closer to the holiday, you can explore the streets with the best Halloween decorations on a laid-back bike tour. Join Mount Pleasant SUP & Cycle, a Meetup group of more than 1,000 members, as they cruise around the charming residential area of Daniel Island on Sunday, October 29. This low-key ride is perfect for any kind of bicycle, and costumes are encouraged! 
Check out the Cars at the Kiawah River auto show
Returning for its sixth year, Cars at Kiawah River brings over 200 of the area's most outstanding automobiles for public display. From hot rods and century-old classics to extremely rare oddities, this exhibition is sure to surprise you.
On Saturday, October 14, you can head to Johns Island with the Low Country Minglers, a Meetup group of more than 1,300 members. The classy auto show takes place on the grass near the old homestead at Kiawah River, and admission is free.  
Paddle from Shem Creek to a bird sanctuary
On Monday, October 30, you can join the Charleston Kayak Adventure Women's Meetup Group for an outing based around past and present wildlife.  
This community of more than 1,300 members will launch at Shem Creek, where it's possible to discover traces of sea creatures—specifically shark teeth and fossils—that occasionally wash up in the shallows. From there, the group will paddle to Crab Bank for a rare opportunity to stroll along the shore of this protected bird sanctuary that's only open to the public for a brief seasonal window. Kayak rentals are available, and the casual trip is great for beginners.
Don't see any activities that speak to you?
Don't worry. There are so many fun things to do in Charleston, it would be impossible to capture them all on one list. If there's an activity you'd love to do in Charleston but you can't find an event for it, you can easily create your own Meetup group and host your own event!  
Check out a new Meetup group in Charleston
Find events, join groups, and communicate with your people—from anywhere. Download the Meetup app today!
Last modified on September 20, 2023