Meetup events focus on a wide, wide range of topics but they're all unique in the same way: they help people connect. For two decades Meetup proudly favored in-person meetings to help people develop genuine relationships. Now, we're seeing millions of people forge those same connections online. But the question still remains: How do you make real connections online?
While there's no scientific formula for making friends, Meetup organizers have crafted an arsenal of techniques that get people talking, sharing, and connecting. Some of these methods can be taken directly from an in-person event playbook while others are unique to online events. Every community should test out the methods that work best for their members. Getting everyone involved in the discussion a great place to start.
Whether you're a first-time organizer figuring out what brings people to your group or you're a veteran hosting your first online event, these tips can help you make real connections online.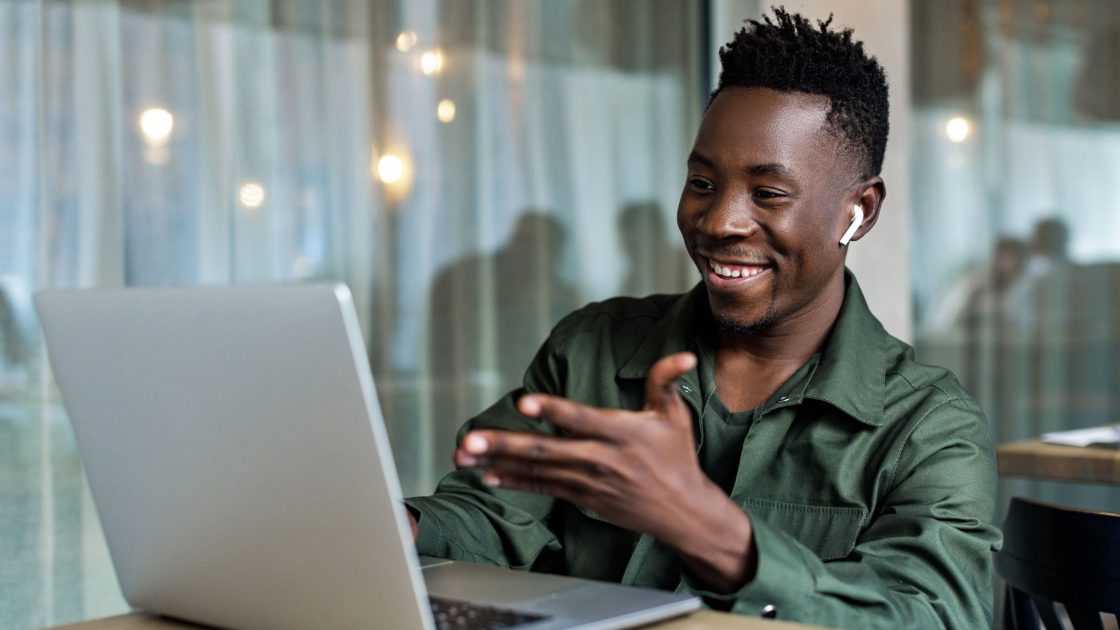 3 techniques for making real connections


1. Combat Zoom fatigue with engagement
Fatigue from online meetings is real—especially when people are working from home. One factor that can make an online event feel draining instead of energizing is how you engage your members. Organizers need to be dynamic when determining when to get people in the conversation.
Unlike in-person events, it's often more difficult to get those who want to participate involved online—especially if someone is shy. One way to set the tone of your event is to start with an icebreaker. Shakayra, organizer of the Mixed Girls Meetup group, makes flashcards with different prompts to get conversations started. Depending on your event size and the activity, you can scale your icebreaker to fit your needs. If you have a large event, you can even break into smaller groups at the beginning or end of the event. 
There are plenty of online tools that can help you keep your audience engaged. When it comes to getting your community engaged long term, you should consider your members' experience at your events. Jono Bacon, author of People Powered: How Communities Can Supercharge Your Business, Brand, and Teams, says that the feeling of belonging is the ultimate goal for a community. Jono also shared his advice on how to encourage communities to get involved with organizing.
2. Test different event formats and sizes
Online events are adaptable and they're an opportunity to create new types of interactions. If you have a guest speaker you can follow a classic webinar-style event with slides and then transition into small groups for Q&A. If you're a group of hobbyists try dividing your events up between socializing time and focused time.
You don't need to host every part of your event on the screen. Nina, organizer of Bull City Beer Runners, got creative when bringing her running/beer enthusiast group online.
We hosted a virtual happy hour using Google Hangouts where everyone was encouraged to go for a run beforehand, grab a beer, and then log in to the happy hour.

Nina, organizer of Bull City Beer Runners,
Jonathan Hansen, organizer of New York City Lean Kanban, says that while his group can't wait to meet in person again, online events offer much-needed interaction with members who often couldn't attend events physically.
Recently, I had a meeting where only 4 people showed up. It was a joy. We had a freewheeling conversation, without any structure at all, and four people from different parts of the country got to know each other a little better at a time when that's a lot harder than usual.

Jonathan Hansen, organizer of New York City Lean Kanban
Talk to your community about what types of events they want to try. You can create a survey or use the activity as a conversation starter.
3. Remember what inspires your community
The purpose of your community is the most important factor when it comes to the experience people have at your events. Finding and sharing your purpose is the number one piece of advice Meetup organizers share when they talk about starting a group.
Andy Saldaña, organizer of Meetup's largest tech group shared his 6 steps for starting a community. When it comes to finding your value proposition he advises:
After doing your research and identifying the other groups, networks, communities that are serving your desired community, look at what is still missing, or what you think you can do better. Is it that there isn't a group in your geographic area or isn't specific enough for your community? Take that learning, think through what you can uniquely offer and run with it.

Andy Saldaña, organizer of NY Tech Meetup
Your value proposition is what you should lean into at your events. It's the reason people will show up, keep coming back, and feel connected. Even if you're still figuring out your reasons, share with your members why you started your group and ask what they want to get out of your events. It's a productive exercise for everyone.
Ally Chapel, co-organizer of L Train Brass Band, put it this way:
More important than external marketing is internal marketing. Really making sure that your members and your community know everything that you're doing. Setting up an external form of communication (like a Facebook message or a Slack channel) can help make sure your members know what events you're putting on and you can ask what kind of events they want.

Ally Chapel, co-organizer of L Train Brass Band
Online events don't have to be intimidating. In fact, a crisis where online events are necessary is one of the best times to start or engage with your community.
Start making real connections or start a group of your own on Meetup.
Last modified on June 23, 2021