Order your cappuccino in Italian, navigate Paris with ease, or make a new friend in Beijing. Before you pack your bags to wander the streets of Santiago or Tokyo or Berlin, satiate your wanderlust and learn a language! The world expands when you know more languages, and soon, we'll be able to explore it again. Learning a new language is a fun and productive way to pass the time. It's not only great exercise for your brain, but it's a gateway to a new world of connections.
Why you should learn a new language
If adding destinations to your bucket list was one way you got through the pandemic, get a head start and learn the language spoken at your next vacation spot. While you can get by speaking English in many places around the world, speaking the native language wherever you travel is a great way to connect with others and find more authentic experiences. Chat with locals, understand the culture, and experience the world outside of touristy must-see lists.
Learning a new language means making new friends! Meet others who are learning the same language. Connect with native speakers you never would have met otherwise. Also, you can brush up on your social skills by making small talk in your new language!
Outside of authentic experiences and new friends, learning a new language has many cognitive benefits. Bilingualism boosts your creativity, empathy, concentration, and memory. It can lead to better conflict management, problem-solving, and listening skills. Bilingualism is also proven to protect against cognitive aging, including Alzheimer's disease. Regardless of when you learn your second language, all of these benefits apply. Plus, once you learn a language, it's easier to learn more! Polyglotism, here we come.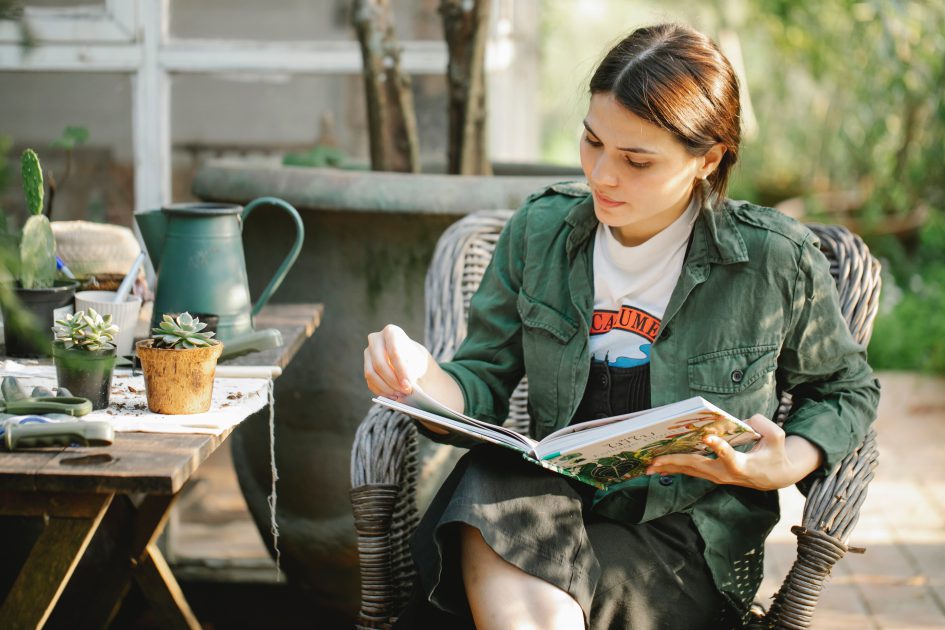 How to start learning a new language
Immersion is one of the best ways to learn a new language, but that doesn't mean you have to travel. Surround yourself in the language however you can: label your belongings to memorize vocabulary, watch foreign films, journal, listen to podcasts, or memorize songs in your new language. Incorporate the language into your everyday habits and you'll be immersed without needing to leave your home. So, binge watch that telenovela, sing along to K-pop, and fill your new language diary with your deepest secrets—no one's judging.
Some tools that can help with memorization include Duolingo, Lingodeer, Memrise, and Rosetta Stone. If you're learning Spanish, News in Slow Spanish can help.
It might feel daunting to aim for fluency, but you can start out small and learn a few phrases. Even if you don't become fluent, knowing some basics in your chosen language can help you connect with others wherever you go.
How community can support your language-learning journey
So you've memorized the words for your furniture and verb conjugations no longer terrify you: congrats! Memorizing vocabulary is a necessary step, but practicing the language with others is also important. There are nearly 5,000 language exchange groups on Meetup, so there is plenty to explore. From online art gallery tours to cooking classes to conversations, these groups offer a variety of events to help you learn your new language. Most groups are open to all language ability levels, so check out an event! Here are some groups to explore:
Besides groups dedicated to language exchange, there are Meetup groups for any and all interests, including those that speak your new language. Find a dance lesson, book club, drawing class, knitting circle, or any other event that you'd love to attend, where your new language is spoken. Practicing your language with native speakers is a great way to learn a language, and online events on Meetup make it easy. Daydream about your adventures abroad, then show off your language skills when you finally explore the world.
If you can't find the perfect language group for you, start one! You don't have to be an expert to start a group, and there are others like you ready to learn. Get started here.
Mary Garcia (she/her) is Meetup's Content Manager and editor of the Community Matters blog. When she's not writing, Mary organizes a swamp fiction book club on Meetup. Find her on LinkedIn.
Last modified on September 26, 2023