New York City is by far the most populated city in the United States, as well as one of the most significant cultural centers on the planet. Whether you're an art lover, a foodie, a history buff—or pretty much anything else a person can be—NYC has something amazing in store for you. Both locals and tourists can find fun things to do in NYC that they've never done before, like strolling around Little Island (NYC's newest public park) or learning how to salsa dance for free at the Brooklyn Museum.
With Meetup, you never have to do fun things alone. Check out the following Meetup events happening around NYC during the month of February 2023, and have a great time with new friends!
Join a giant group of new friends at the Museum of Modern Art
New York is home to a great number of world-class art museums, and even among those the MoMA is in the running for top spot. If you're looking for a unique and unforgettable cultural experience, head to bustling Midtown and explore some of recent history's most recognizable artworks, as well as a treasure trove of contemporary abstract pieces ranging from the totally bonkers to the somber and poignant.
On Sunday, February 19, the MoMA will add to its daily attendees nearly 70 people (and counting!) from New Friends NYC. This Meetup group of more than 2,400 members will gather by the main entrance of the museum before breaking up into smaller groups of eight to ten, making it easier to move through the museum, target the exhibits that most interest you, and socialize with others along the way.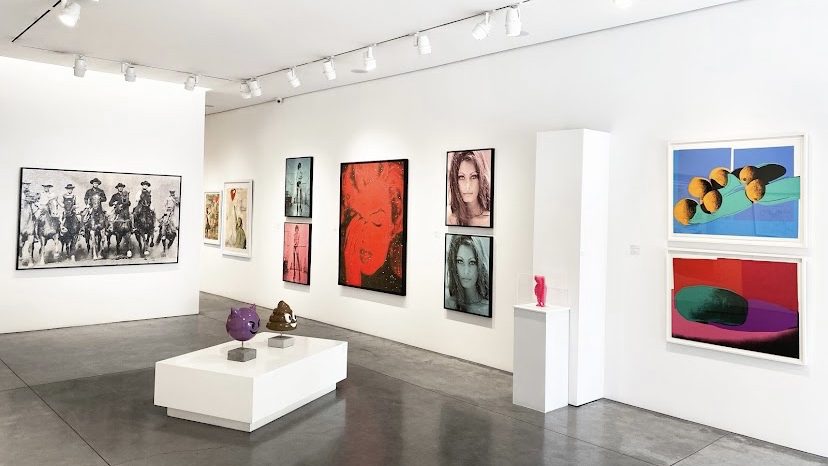 Take a brisk walk through Central Park to the Winter Jam festival
On Saturday, February 4, the Rumsey Playfield in Central Park will be transformed into an urban winter wonderland with free winter sports for people of all ages to enjoy. Activities include sledding, ice bowling, curling, ice sculpture viewing, flag football, dodgeball, and more on a mini mountain of snow provided by the team from Gore Mountain, the largest ski resort in New York.
To maximize your fun, physical activity, and outdoor time, you can walk over to Winter Jam with Central Park NYC Ever Walk. This Meetup group of more than 1,900 members (recently featured on the Keep Connected podcast) will gather in the park at the 90th Street and 5th Avenue entrance, near the banks of the Jacqueline Kennedy Onassis Reservoir. From there, they'll enjoy a three-mile diversion before arriving at the Rumsey Playfield to soak up the sights and sounds of Winter Jam.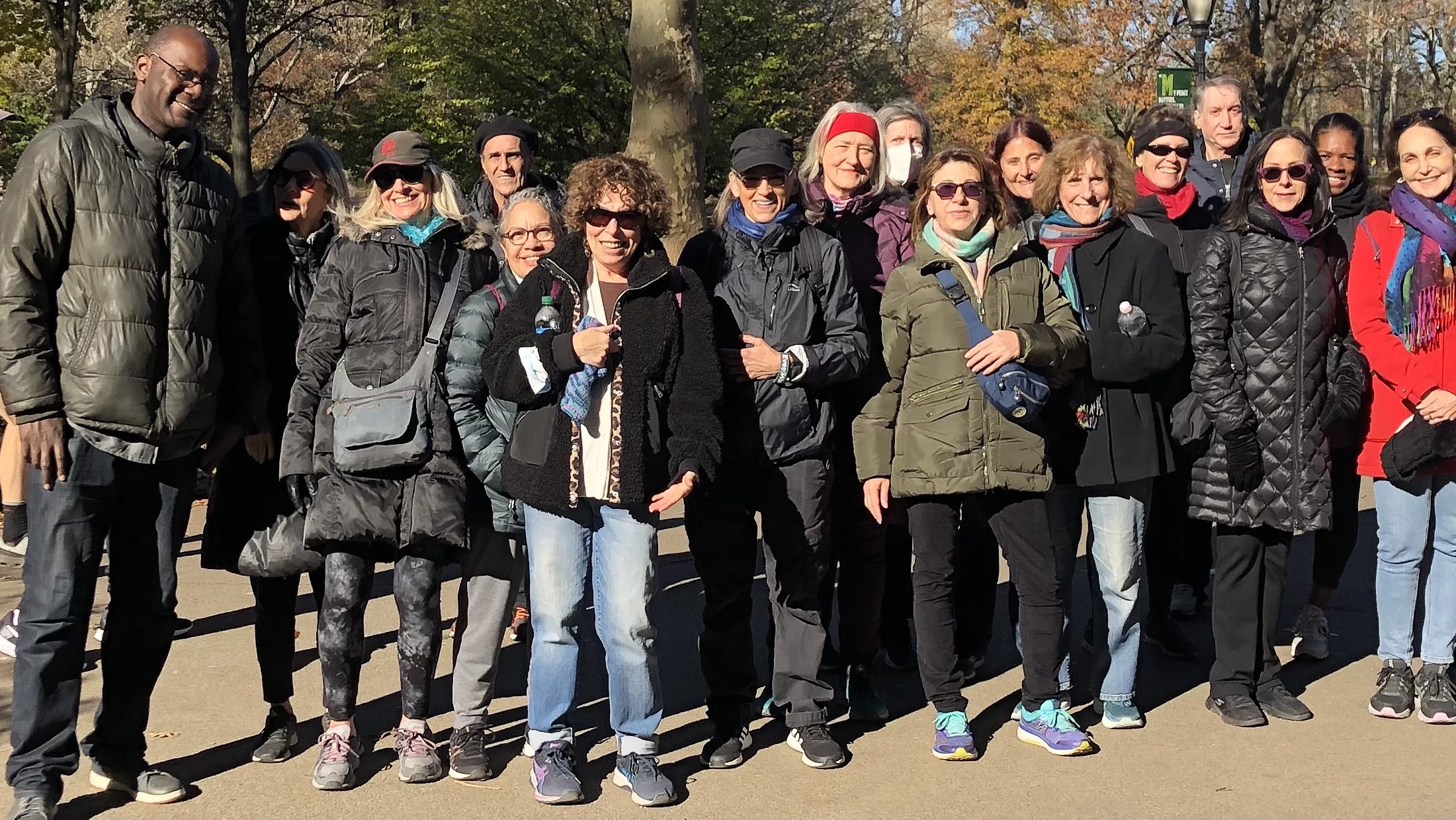 Build your own board game in under two hours
For a creative challenge that's sure to test your ingenuity, join the Build-A-Board (game) Workshop! on Friday, February 17. This Meetup group of nearly 800 members leverages the wide range of skills from experienced game designers to help people of all backgrounds create their own prototype in just one night!
Once a month, this community workshop teaches the art of rapid game prototyping. Whether you're a complete beginner or a published game designer, this environment promises to challenge you in the best ways as you move through the phases of development and get to know fellow creators. The workshop will take place in a private Midtown lounge, with only a $5 cover which goes toward the cost of pizza and drinks for everyone who attends.
Attend a free dance party (and learn how to salsa!) at the Brooklyn Museum
On Thursday, February 9, the very large and very beautiful main hall at the Brooklyn Museum will become one of the borough's hottest dance floors for the night.
Starting at 6:00 p.m., the event kicks off with a free salsa class taught by professional dancers, meaning you don't need any previous experience in order to join the fun! After the lesson, the floor will open up to live music and social dancing, occasionally interspersed with performances by Brooklyn's best Latin dance teams. Check out this entertaining and well-run scene with the Mindful Gal Pals, a Meetup group of more than 950 members.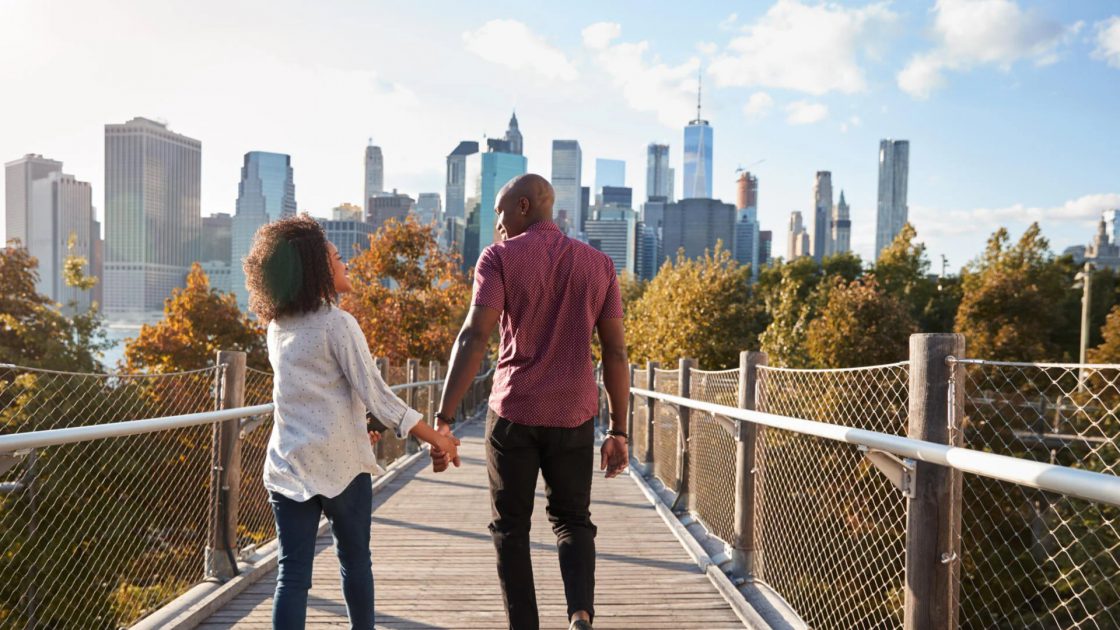 Discover NYC's newest public park, Little Island
Constructed in the Hudson River, and connected by a pedestrian bridge to Hudson River Park in the Meatpacking District, Little Island at Pier 55 is a unique urban oasis where you can experience nature and art. With its striking "stilt" design, flowing greenery, architectural points of interest, and riverside amphitheater for performances, and one-of-a-kind skyline views, Little Island is the latest unmissable attraction New York has to offer.
On Saturday, February 11, you can stroll around Little Island with NYC Digital Detox, a Meetup group of more than 950 members who want to spend more time active, engaged, and present.
Don't see any activities that speak to you?
Don't worry. There are so many fun things to do in NYC, it would be impossible to capture them all on one list. If there's an activity you'd love to do in NYC but you can't find an event for it, you can easily create your own Meetup group and host your own event!
Check out these new Meetup groups in NYC
Find events, join groups, and communicate with your people—from anywhere. Download the Meetup app today!
Last modified on January 30, 2023