New York City is by far the most populated city in the United States, as well as one of the most significant cultural centers on the planet. Whether you're an art lover, a foodie, a history buff—or pretty much anything else a person can be—NYC has something amazing in store for you. Both locals and tourists can find fun things to do in NYC that they've never done before, like celebrating Conversation Day at Bryant Park or taking photos at the annual Coney Island Mermaid Parade.
With Meetup, you never have to do fun things alone. Check out the following Meetup events happening around NYC during the month of June 2023, and have a great time with new friends!
Enjoy a digital detox picnic in Fort Greene Park
Fort Greene Park is one of Brooklyn's most vibrant public spaces, located between the charming brownstones of Clinton Hill and the buzzy atmosphere of Fort Greene and Downtown Brooklyn. Its most iconic feature is the giant monument at the top of a huge set of stairs, where you'll often find people exercising, skateboarding, and even dancing.
On Saturday, June 3, come enjoy this urban oasis with NYC Digital Detox, a Meetup group of more than 1,000 members who want to spend more time engaged, active, and present. Bring a snack or a drink, something to sit on, and the intention to put away all devices for a few hours. You'll be surprised by how much easier it is to make new connections, how little you'll actually miss the screen, and how rejuvenated you'll feel!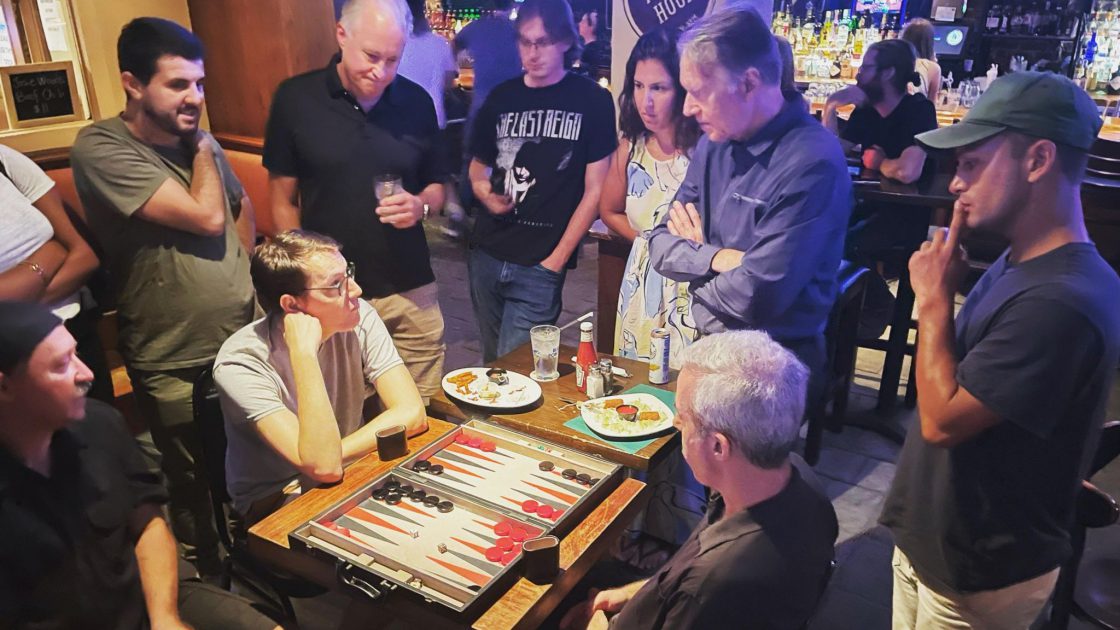 Play backgammon at an underground pub in Greenwich Village
Established in 1999, Josie Woods Pub is an underground pub both literally and figuratively. Located right down the block from Washington Square Park in the heart of Greenwich Village, Josie Woods is a haunt for New York University students and locals who are young at heart.
A great place to play pool and darts, Josie Woods also regularly hosts New York City Backgammon. This active Meetup group has nearly 70 engaged members, and averages around 30 players at their events. On Wednesday, June 7, you can enjoy some pub grub, a couple of drinks, and a few casual "clinic matches" of backgammon to master the basics of the game before pairing off.
Celebrate Conversation Day in Bryant Park
Conversation Day is held on the second Saturday in June by cultural activists in over 20 cities, including London, Paris, Lagos, Beijing, Tokyo, Bangalore, Kuala Lumpur, and Riyadh. It's a celebration of the joy and the power of great conversations. The welcoming, convivial atmosphere motivates people to talk to anyone without fear or hesitation.
On Saturday, June 10, you can raise interesting questions, spark genuine conversations, discover new ideas, and make fulfilling connections at New York's Conversation Day event. Surrounding the Bryant Park Fountain, New Yorkers of all backgrounds will converse and enjoy the warm weather. Join Manhattan Lectures & Conversations, a Meetup group of nearly 2,700 members who believe in the value of being a lifelong learner.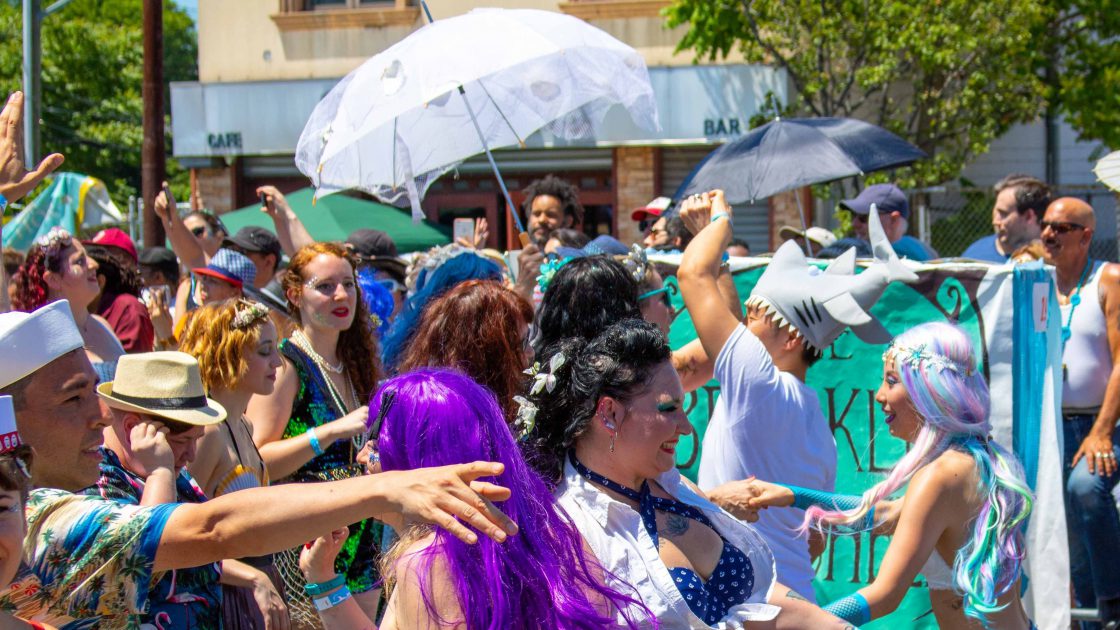 Check out the wacky and wonderful Mermaid Parade at Coney Island
Unlike many other parades, Coney Island's Mermaid Parade has no ethnic, religious, or commercial aims. Instead, this is an authentically New York holiday invented by artists! The celebration features hand-made costumes with nautical themes, music, dancing, pride, and frivolity.
On Saturday, June 17, you can take part in the local Coney Island mythology and celebrate the 41st Annual Mermaid Parade with NYC Shutterbugs. This Meetup group of nearly 1,200 casual photographers who get together to capture beautiful and fascinating scenes throughout this beautiful and fascinating city. You won't lack interesting subject matter at this event!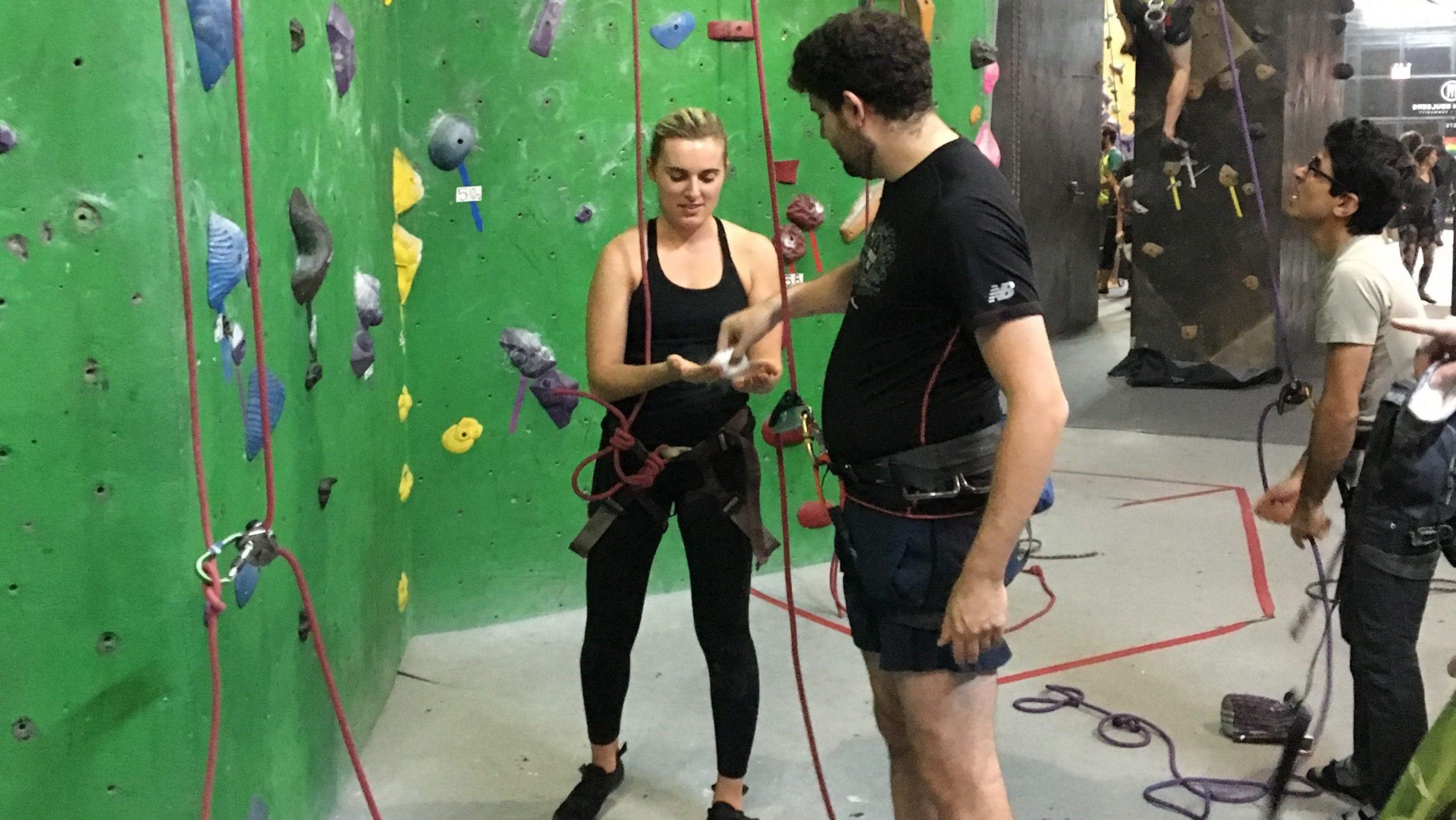 Go rock climbing at an awesome gym in Bushwick
On Sunday, June 25, you can partake in the physical exertion and spiritual ecstasy known as rock climbing, all without leaving the city. Join Rock Climb + Chill in Brooklyn, a Meetup group of more than 1,900 members, at MetroRock Bushwick.
One of the city's premier rock climbing gyms, MetroRock has a wide array of challenges catering to newcomers and pros alike, with both rope climbing and bouldering options available. Just mention the Meetup event at the front desk and you'll receive a special discount on the entrance fee and gear rental! After getting to know each other and working together to conquer some walls, the group will head over a few blocks to the Kings County Brewers Collective for a quick drink.
Don't see any activities that speak to you?
Don't worry. There are so many fun things to do in NYC, it would be impossible to capture them all on one list. If there's an activity you'd love to do in NYC but you can't find an event for it, you can easily create your own Meetup group and host your own event!
Check out these new Meetup groups in NYC
Find events, join groups, and communicate with your people—from anywhere. Download the Meetup app today!
Last modified on May 30, 2023